As Republican leaders took stock yesterday of their sweep of Senate seats in Tuesday's midterm elections that will hand them a clear majority in the chamber on 1 January, they prepared to plant their flag in US foreign policy by populating key committees with members known for their hawkish views.
President Barack Obama, like other presidents before him in the twilight two  years of a second term, will doubtless look to the world stage to continue to exert his authority. 
When it comes to projecting American policy abroad, the preponderance of power constitutionally remains with the presidency.
Indeed, international affairs will become something of a refuge for Mr Obama as his ability to protect his domestic legacy, for example, on healthcare and economic policy, let alone expand it any further, faces being significantly impaired by a newly unfriendly Congress.
Yet, in ways that may not yet be clear, America's exercise of foreign power is likely to be affected by the fallout from the election.
The hardest thing to measure is to what extent might America's foes and even some of its partners – from Vladimir Putin of Russia and Hassan Rouhani of Iran – be tempted to discount Mr Obama as a lame-duck leader and give him less heed?
"The world sees a lame duck with his authority undermined," said the Wilson Centre's Aaron David Miller, a former Middle East adviser to both Republicans and Democrats. "It will be the perception of a diminished President who will have a difficult time sailing the already difficult waters of Washington."
In his post-results press conference on Wednesday, Mr Obama signalled an interest in reaching out to Republicans on at least two foreign-policy fronts.
US midterm results: state by state
As well as asking for support for a significant increase in US funding to fight Ebola, he said he would seek the support of Congress for further military engagement with Isis in  Syria and Iraq, a turnabout on his part.
"The world needs to know we are united behind this effort, and the men and women of our military deserve our clear and unified support," he said.  In part he is seeking to make sure that the new Congress has co-ownership of two of the most difficult challenges facing the United States.
But on other issues, sharing may quickly prove more difficult for him.  The administration, for example, may be closing a deal with Iran on taming its nuclear agenda before a deadline set for later this month.
But for that to happen, Mr Obama must be able to assure Tehran that US sanctions against it will be lifted, and Tehran must believe it. That, however, will eventually need congressional support and most Republicans remain deeply sceptical of the deal on the table.  They also hear Israel's distrust of it.
In the wings, meanwhile, are at least five Republicans with hawkish instincts waiting to put their mark on Mr Obama's foreign policy approach, which they, to  a person, consider to be  weak and ineffectual, not  least with regard to the regime in Syria.
Mitch McConnell, who is certain next week to be elected the majority leader come January, will have considerable influence, as will Senator John McCain. One of Mr Obama's most relentless critics, he is likely to become chairman of the Armed Services Committee.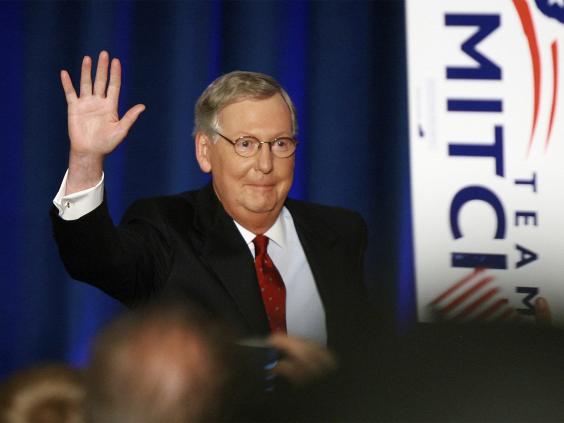 Other Republicans impatient, as they see it, to stiffen Mr Obama's spine are Senator Lindsey Graham, who will also be among the majority on the Armed Services panel, as well as two very vocal newcomers with clear interventionist views, Joni Ernst of Iowa and Tom Cotton of Arkansas, both of whom are military veterans.
Mr Obama will get some sense of the damage done to his prestige at the end of this week when he travels to China for a meeting with Asia-Pacific leaders, including President Putin of Russia.
No direct talks are planned between the two men, but the White House expects some kind of informal contact between them. Thereafter Mr Obama will go to Australia for the G20 meeting in Brisbane.
That the business of foreign intervention is not interrupted by a mere midterm election, however convulsive domestically, was underscored yesterday as the US carried out new strikes against terror targets in Syria and drone attacks in Yemen.
In the former case, the Pentagon confirmed that it had hit targets linked to the Khorosan terror cell in Syria.
It similarly emerged for the first time last night that Mr Obama had secretly written a letter to the Iranian Supreme Leader, Ayatollah Ali Khameini, laying out what he said was a shared interest of the US and Iran in tacking the rise of Isis.
First details of the letter, written in the middle of October, were reported by The Wall Street Journal.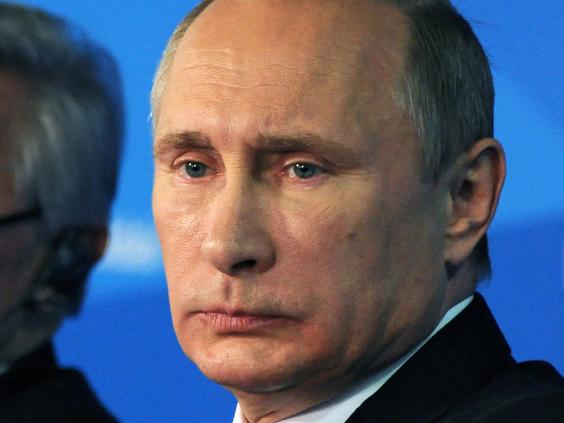 On Wednesday Mr Obama acknowledged that there was perhaps only a 50-50 chance of Iran accepting a nuclear deal.
"There's a sizable portion of the political elite that cut their teeth on anti-Americanism," he noted.
Last night, the White House said America's policy on Iran had not changed, adding that it could not discuss private correspondence between the President and another world leader.
New-look senate: The composition
New blood
The average age of the new senators is 50, compared with 66 for those they are replacing after this week's elections. All but one of the 11 new senators are Republicans.
A young buck
At 37, Republican Tom Cotton of Arkansas is the youngest incoming senator. He is an Iraq war veteran and Harvard Law School graduate who won despite Democrats dispatching the former Arkansas governor Bill Clinton to campaign for the incumbent Mark Pryor.
Elder statesmen
Two of the oldest senators, Republicans Pat Roberts of Kansas, 78, and Thad Cochran, 77, of Mississippi, were re-elected on Tuesday, as was 72-year-old Senate Minority Leader Mitch McConnell, who is in line to become Majority Leader in January.
Reuse content