Donald Trump made an audacious promise to the American people during his joint address to Congress: that "everything" that is wrong with the country can be solved.
During a lengthy speech outlining his vision for the United States in the year ahead, he said: "Everything that is broken in our country can be fixed. Every problem can be solved."
The President attempted to strike an upbeat, optimistic tone after weeks of criticism that has dogged his presidency.
But the apparent claim to be able to fix all of America's problems was met with incredulity online.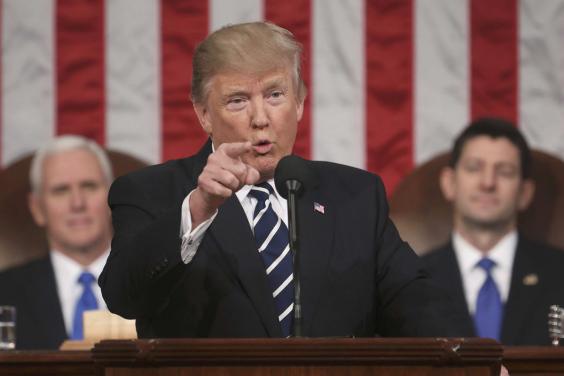 "'Every problem can be solved, everything can be fixed.'-Trump throws out the most MASSIVE fallacy yet," said one tweet.
The remarks immediately followed a promise to open up health insurance across state lines to create a "truly competitive national marketplace that will bring cost way down and provide far better care".
He continued: "Our citizens deserve this, and so much more — so why not join forces to finally get it done?
"On this and so many other things, Democrats and Republicans should get together and unite for the good of our country, and for the good of the American people."
Reuse content