The US scrambled fighter jets to intercept four Russian bombers that were flying close to the coast off California and Alaska on Independence Day.
The first incident occurred at 10.30am Eastern Standard Time (EST) on July 4, off the coast of Alaska, Fox News reported. Two US Air Force F-22 jets were dispatched from their base in Alaska to intercept two Tupolev Tu-95 long-range strategic bombers, said to be capable of carrying nuclear weapons.
The second incident occurred at 11.00am, also on July 4, off the central coast of California. Two F-15s from an undisclosed location were scrambled to intercept another pair of Tu-95 Bear bombers.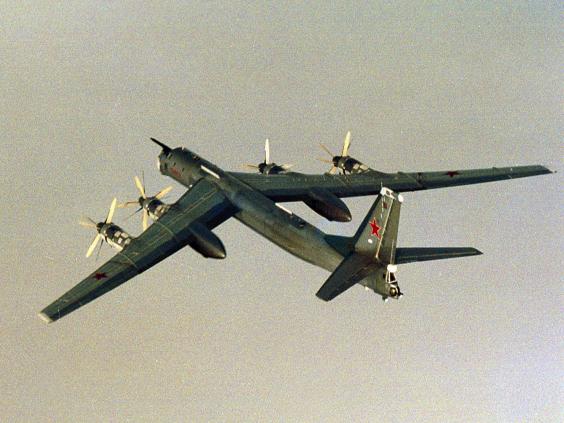 The North American Aerospace Defence Command (NORAD) has not said if either pair of bombers was armed. At the time of the interceptions, Russian President Vladimir Putin had called President Obama to wish him a happy July 4th
Officials insisted that at no time did either pair of bombers enter US airspace, 12 nautical miles off the coast. Officials did not reveal how close the bombers came to US shores. There has been no comment from Russia on the alleged incident.
"This is not the first time that we have seen these flights," NORAD spokesman Michael Kucharek told The Independent. "And at no time did the Russians enter sovereign US air space."
Mr Kucharek said that over the past five years, US fighters had been scrambled to deal with such incidents about five times a year – a figure that rose to ten in 2014.
Asked if the US flew similar sorties along the Russian coastline, he said; "That would be getting into operational security so I am not going to talk about that."
Reuse content