Go into the bathroom in just about any US restaurant and you will find a sign reminding employees that they must wash up before returning to work.
But one US senator has said he doesn't think the federal government should force restaurant employees to wash their hands, or force them to do anything else for that matter. It should be up to the restaurants, the senator said, according to reports.
Sen. Thom Tillis, from North Carolina, made the hand-washing comments on Monday in a speech that was critical of business regulations. Mr Tillis said that it should be up to the individual restaurants to decide whether or not to force employees to wash their hands.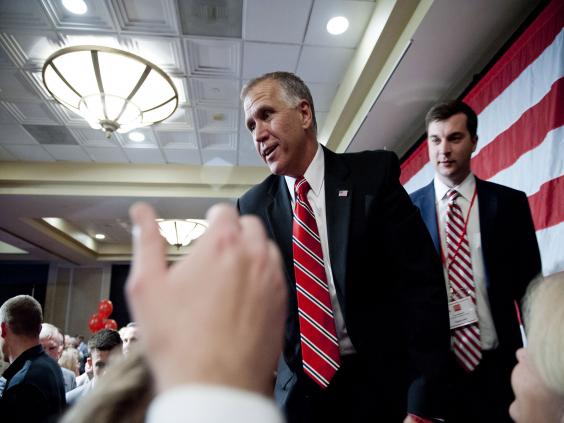 Restaurants that choose not to make employees wash up after using the loo will go out of business, Tillis said, adding that those restaurants that didn't require hand washing should be required to post a sign notifying customers, which in itself would be a regulation.
"Sometimes there are regulations that maybe we want to set a direction, but then let those who are regulated decide whether or not it makes sense," Mr Tillis told the Associated Press. "They might pay a huge price…they get to make that decision versus government."
Follow Payton Guion on Twitter @PaytonGuion.
Reuse content