American researchers are about to be given access for the first time to a breakthrough lung cancer vaccine developed in Cuba, in what could be one of the most significant benefits to the US of improving relations with the Communist state.
The closed-off Caribbean nation is emerging from a 55-year rift with the US, and the historic shift in diplomatic standing is set to give American scientists their first glimpse at the medical breakthroughs developed in Cuba during that time.
One of the most prominent is a drug which suppresses the growth of tumours in the lungs. Cimavax has been available for free to all Cuban citizens since 2011, is believed to have minimal side effects and can prolong the life of a patient in the late stages of the disease by as much as six months.
How has Cuba had such success?
The ground-breaking US study of Cimavax will take place at the Roswell Park Cancer Institute in Buffalo, New York, and the centre's CEO Candace Johnson told Wired "the chance to evaluate a vaccine like this is a very exciting prospect".
During the economic blockade by the US and after a string of serious disease outbreaks, Cuban leader Fidel Castro made biotechnology and medical research a key priority for the allocation of limited government funds.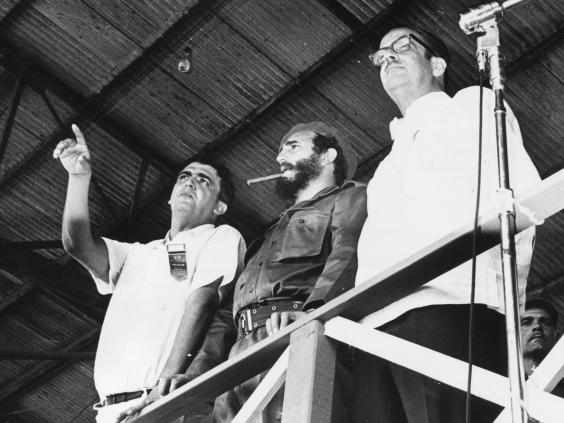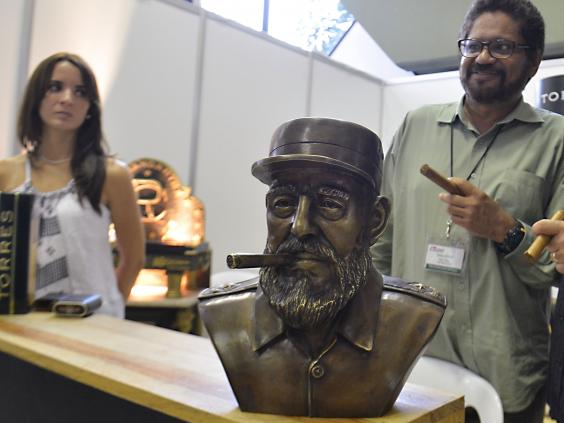 The country ranks lung cancer as its fourth biggest cause of death, thanks at least in part to a love of good cigars, and experts in Havana worked for 25 years on the Cimavax vaccine before it was made available to the public.
Johnson said: "They've had to do more with less, so they've had to be even more innovative with how they approach things. For over 40 years, they have had a preeminent immunology community."
Why is this only happening now?
The opening up of Cuba's medical breakthroughs comes as part of a wider improvement in relations with the US – a charter flight service from New York to Cuba has already been announced, and licences for six direct ferry services with Florida have been approved.
But the specific decision to allow Cimavax to be studied in the US comes after a trade mission to Cuba led by New York Governor Andrew Cuomo.
In pictures: Timeline of US and Cuba relations
In pictures: Timeline of US and Cuba relations
1/19 Cuba timeline

July 1953: Fidel Castro begins a revolutionary campaign against the regime of Cuban President Fulgencio Batista

2/19 Cuba timeline

January 1959: Castro and Che Guevara enter Havana after a successful final offensive. Batista flees, and Castro becomes prime minister, ruling by decree

3/19 Cuba timeline

October 1960: Castro's reforms sees hundreds of US businesses in Cuba nationalised and their owners not compensated. In December, US US breaks off diplomatic relations and imposes a trade embargo

4/19 Cuba timeline

April 1961: Cuban exiles launch the Bay of Pigs invasion with US backing

5/19 Cuba timeline

October 1962: A 13-day confrontation known as the Cuban missile crisis begins when Castro allows the USSR to deploy nuclear missiles on the island. Generally regarded as the closest the world has come to nuclear war

6/19 Cuba timeline

1962: US President John F Kennedy signs off a naval blockade

Getty Images

7/19 Cuba timeline

April 1980: A sharp downturn in the Cuban economy and Castro temporarily lifting restrictions sees around 125,000 people, many of them released convicts, flee to the US

8/19 Cuba timeline

February 1996: Cuba shoots down two US aircraft operated by Miami-based Cuban exiles, prompting the US to make its trade embargo permanent

9/19 Cuba timeline

June 2001: The case of the "Cuban Five" begins, as five spies in Miami are convicted of providing intelligence to the Havana government

10/19 Cuba timeline

Nov 2001: US sells $30m of food to the Cuban government to assist in the aftermath of Hurricane Michelle, which killed 22 people, the first food export between the countries for more than 40 years

11/19 Cuba timeline

Oct 2003: US President George W Bush announces fresh anti-communist measures, including tightening the travel embargo and creating a new government body, the Commission for Assistance to a Free Cuba

12/19 Cuba timeline

Aug 2006: President Bush seizes the opportunity of President Castro's illness and a handover of powers to Raul Castro, urging Cubans to work towards democratic change

13/19 Cuba timeline

Feb 2008: Raul Castro officially takes over as president. Washington responds by saying its trade embargo will remain in force unless free and fair elections are held

14/19 Cuba timeline

Dec 2008: A poll by Florida International University suggests for the first time that a majority of Cuban-Americans living in Miami want an end to the embargo

15/19 Cuba timeline

April 2009: President Obama lifts restrictions on family travel to Cuba

16/19 Cuba timeline

Dec 2009: US aid worker Alan Gross is detained in Cuba on suspicion of spying for Washington

AP

17/19 Cuba timeline

Nov 2010: American Ballet Theatre performs in Cuba for the first time in 50 years, the most high-profile in a series of cultural exchanges

18/19 Cuba timeline

Sep 2012: Cuba hints at its willingness to do a deal with Washington on the Gross case

19/19 Cuba timeline

December 2013: President Obama and Raul Castro shake hands at the memorial service for Nelson Mandela. Castro says in English: "Mr President, I am Castro." It was hailed in Cuba as "the beginning of the end" for what were then described as "US aggressions"
According to the Bloomberg news agency, Cuomo oversaw the deal between Roswell Park and the Centre for Molecular Immunology in Havana in late April, and the governor said afterwards that it reaffirmed his believe normalising relations with Cuba was "the exact right way to go".
He said: "There's no doubt that developing these mutual business relationships, which assist Cuba and also work for the companies, is a big part of moving forward."
So what does Cuba get in return?
As part of the deal, Manhattan-based company Infor will provide healthcare software to a Cuban university.
Infor CEO Charles Phillips said he was "surprised and impressed in the level of expertise they have in healthcare technology" during the trade mission, when a deal was agreed over a dinner of rice and beans.
But if the thawing of relations continues, the boost to the Cuban economy and potential for US investment could be coupled with the state's immunology expertise to produce yet more breakthroughs.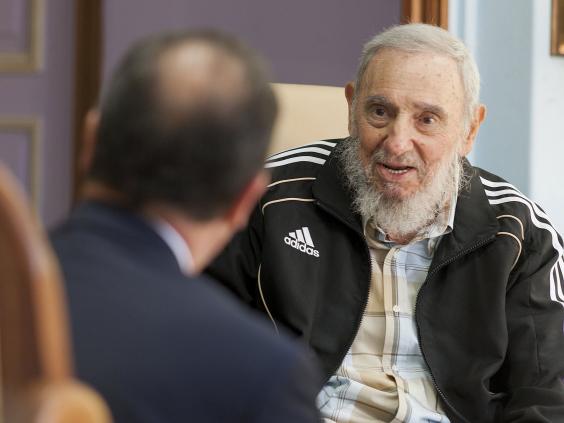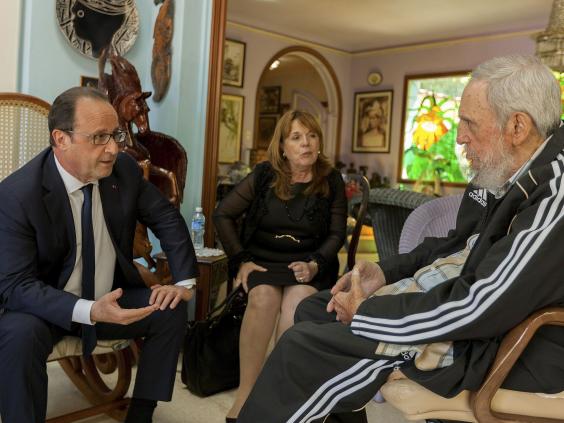 The warming of ties between Cuba and western nations was underlined when President Francois Hollande met with a remarkably well-looking 88-year-old Fidel Castro, as well as his brother the President Raul Castro, on Monday. It was the first visit to the island from a French President in more than 100 years.
What will the US do with the drug?
Cimavax is reported to help lung cancer patients by encouraging the body's immune system to attack a hormone known to encourage growth in tumours.
It is not a miracle cure, but it is cheap, very easy to administer and a small study suggested it could significantly prolong the life of patients.
"The idea is that the Cimavax vaccine induces a immune response [to stop production of the hormone]," Roswell Park's Dr Kelvin Lee told ABC News. "The tumour is being starved."
Dr Lee said the first step will be to win the approval of the US FDA for a phase 1 study covering the next six to eight months and involving a small number of patients.
But if that is successful, Dr Lee said, there was potential for the technology to work with other diseases that involve the same hormone – including breast cancer and pancreatic cancer.
Dr Elizabeth Mittendorf, an immunotherapy expery at the MD Anderson Cancer Centre in Houston, Texas, hailed the potential for progress with Cuban advances. She said: "Politics certainly should not prohibit good science from being further evaluated."
Reuse content