Female students at a school in Utah have demanded to know why their yearbook photos were manipulated without their permission so they appeared to be showing less skin.
At least two dozen students at the Wasatch High School were shocked to find their images had been altered when they received their yearbooks. The before and after photos show sleeves were added to their outfits and necklines were made considerably higher.
However, not all of the photos had been altered, and students said some girls wearing almost identical tops had not had their picture altered.
"I feel like they put names in a hat and pick and choose who," pupil Rachel Russel told KTSU. "There were plenty of girls that were wearing thicker tank tops and half of them got edited and half of them didn't."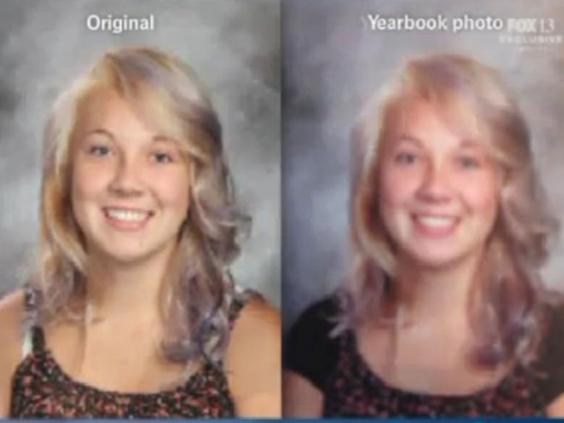 Her classmate Shelly Baum told The Salt Lake Tribune she was upset to learn a tattoo on her collarbone was erased from her photo. She said she consulted the school dress code before getting the tattoo, a line of script that reads: "I am enough the way I am."
"I feel like they're trying to shame you of your body," Ms Baum added.
The school claimed students had been made aware of the dress code prior to having their picture taken and had been forewarned their photos could be edited if they flouted the clothing rules.
In a statement, the school said: "When the yearbook comes out in the spring, students are always excited to see their pictures and are concerned with how they look in the yearbook, so it is understandable that students in violation of the dress code could forget that they received warnings about inappropriate dress."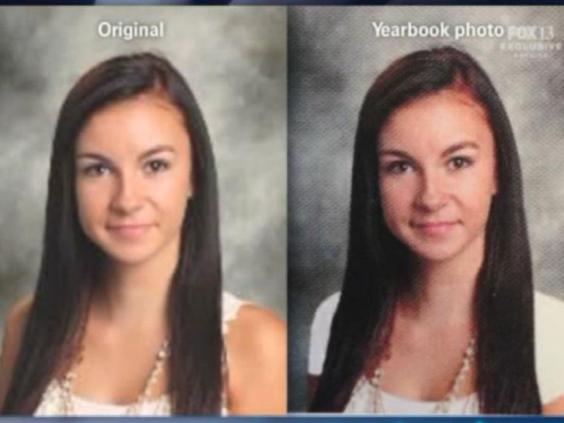 The Wasatch County Superintendent said it would only apologise for applying the rule to some pictures and not to others.
"We only apologise in the sense that we want to be more consistent with what we're trying to do in that sense we can help kids better prepare for their future by knowing how to dress appropriately for things," Superintendent Terry E. Shoemaker said.