Hair removal brand Veet is under fire after adverts broadcast in the US telling women to shave/wax or risk "dudeness" were branded as "ignorant", "sexist" and "insulting" by appalled men and women.
Their US Facebook page has been inundated with posts accusing the company of encouraging stereotypical gender constructs to sell more products.
The advert was angrily received by many viewers in North America for showing a man waking up next to his lover, who has been transformed into a man after not waxing.
Another shows a woman hailing a taxi, which then refuses to take her because forgetting to shave has - surprise surprise - suddenly transformed her into a man.
It concludes with the warning "don't risk dudeness" and informs women that wax strips could help them feel "womanly around the clock".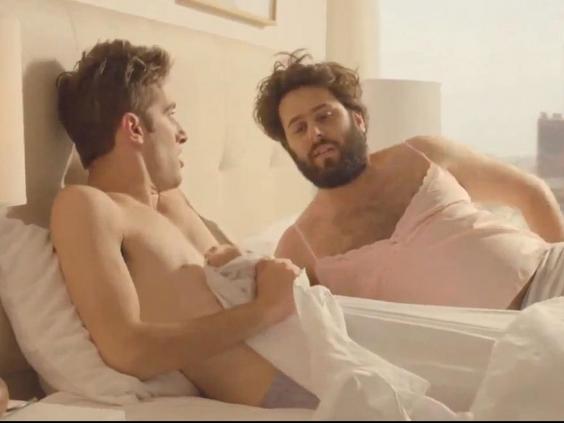 Viewers immediately took to Facebook to lambaste the advert. Christina Emily Weakland said: "This ad is not only shaming to women in a deeply problematic way, but it's also horrifyingly homophobic," while Elizabeth Raybould criticised it for "perpetuating societal norms and gender constructs".
Tom Butterworth, who described himself as a man "who likes to spend time with and have relationships with women who don't hate their bodies, or feel the unhappy desire to be something they aren't" condemned the advert he said told women "it's bad to be hairy because that makes them more like men - so actually you're doing as pretty good job of insulting both genders."
The complaints echo those made over a Snickers Australia advert that initially appeared to subvert misogyny by having builders shout empowering things at women, such as: "I'd like to show you...the respect you deserve," instead of cat calls.
However, statements such as: "you wanna hear a filthy word? Gender bias," were then unfortunately followed by: " you're not you when you're hungry" at the adverts conclusion.
A spokesperson for Veet in the UK said the US advert has not been aired outside of America and has been well received by most. "This is a US advertisement, and has only been aired in North America. In the UK our marketing focus is quite different," a spokesperson said.
"While the current advertising campaign for Veet running in the USA has been well received by most consumers who appreciate its wacky, tongue in cheek humour, it has also provoked a great deal of comment. 
"We take our responsibilities very seriously and the ad was carefully reviewed before it aired. 
"However we are very concerned by any misinterpretation of its tone or meaning, and in the light of the feedback received we have decided to withdraw it.  We would also like to apologise for any offense it may have caused. That was certainly not our intention."  
Reuse content