Vladimir Putin has sent Barack Obama a special message to mark US Independence Day.
Mr Putin, who appears to be doing his utmost to deny Ukraine of its independence, has been accused in the past by the US President over having a "different set of lawyers" to everyone else when it comes to international law.
Still, Mr Putin put the diplomatic tensions on ice for the briefest of moments on America's July 4th celebrations
The Kremlin said: "Putin expressed confidence that by building a dialogue based on the principles of equality and mutual respect for each other's interests, Russia and the United States are able to find solutions to the most complex international problems and effectively counter global threats and challenges."
The Russian premier last communicated with Obama when he telephoned him on 25 June. The White House said that during the phone call the two world leaders discussed the need to fight Isis, developments in Ukraine and the situation in Syria.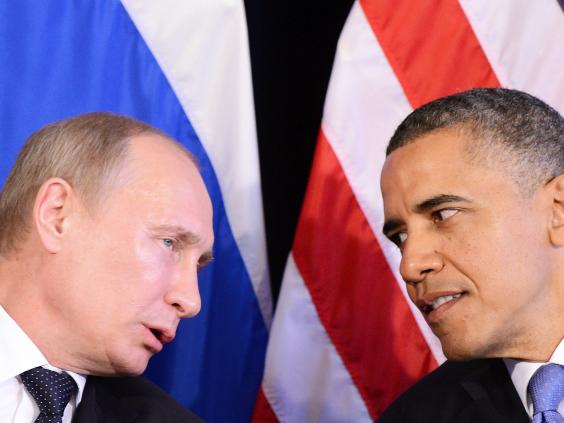 A spokesperson for the White House said: "President Obama reiterated the need for Russia to fulfil its commitments under the Minsk agreements, including the removal of all Russian troops and equipment from Ukrainian territory."
Relations between the two nations have appeared somewhat strained since Russia annexed Crimea last year.
Just this week, Russian officials accused the US of being 'confrontational' in how it was handling the Ukraine crisis. The US had announced it would be sending 250 tanks to countries along the Ukrainian border in order to "respond to Russian aggression."
The Russian government denies claims that it is arming or backing separatists in Ukraine.
The Obama family celebrated Independence Day yesterday by hosting a Bruno Mars concert on the White House south lawn for military personnel. Speaking to the crowds, the President honoured the "heroes" of the military and called the US "the greatest country on earth."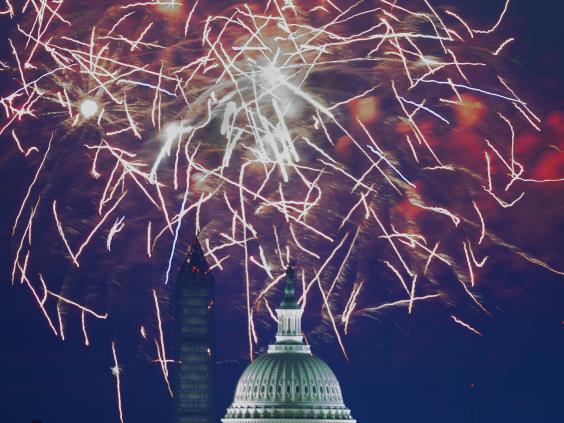 Thousands gathered in the evening to watch a firework display over the National Mall in Washington.
Reuse content