A school teacher has been hailed a hero after she stopped a student who had opened fire in the cafeteria, killing one girl and seriously injuring four others, from massacring more people.
Jaylen Fryberg turned on classmates in the school's cafeteria on Friday, who had started shooting pupils at Marysville-Pilchuck High School, 30 miles north of Seattle.
Megan Silberberger, a first year social studies teacher, ran up to Fryberg after the 15-year-old had paused to reload his gun, eyewitnesses said. As the pair grappled with the gun, Fryberg either accidentally or deliberately shot himself dead in the struggle.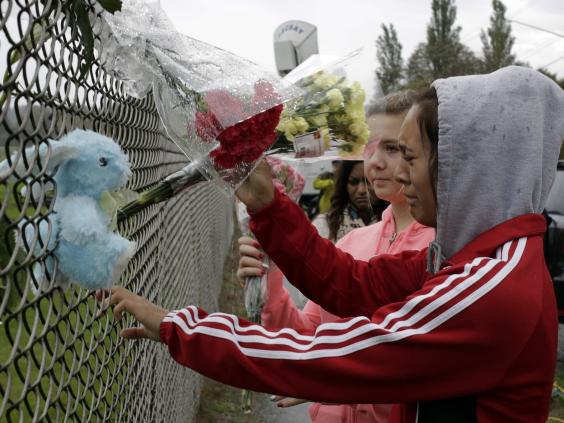 Erick Cervantes, a student who called 911 during the attack, told KIRO-TV he thought Ms Silberberger was the "real hero."
He said: "She's the one that intercepted him with the gun. He tried either reloading or tried aiming at her. She tried moving his hand away and he tried shooting and shot himself in the neck.
"It started off with an argument, but then I looked back and there was just gunshots and just people falling down. She heard the gunshots first and she came in running through the door, right next to it.
"It wasn't [a] wrestle. She just grabbed his arm, and it lasted like two seconds, and I heard another shot" Cervantes said.
The teacher's union president Randy  Davis said: "I am completely amazed by her actions and I feel for her." He said he had spoken to Ms Silberberger briefly, who is reported to be traumatised. The Marysville School District released a statement from her saying: "While I am thankful and grateful for the support from everyone, at this time I am requesting privacy for myself and my family."
Fryberg was said to be a popular boy at school, he played on the football team, had been named home-coming prince at a match. He was from a well-known Native American family who live on a nearby reservation.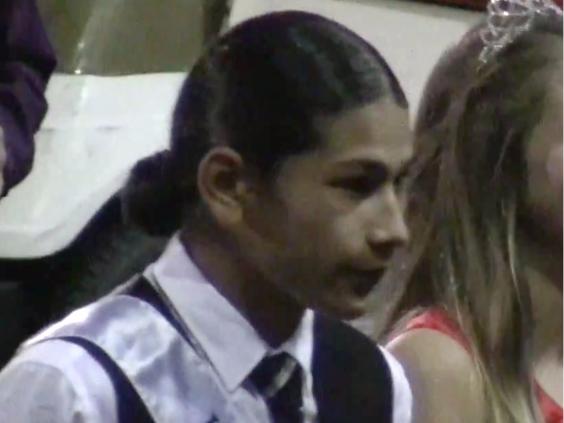 Another student, Shaylee Bass, 15, said: "He was not a violent person, his family is known all around town. He was very well known. That's what makes it so bizarre."
The motives of the student shooter are not confirmed. It is alleged that he was angry over a break-up or that he was fighting with another boy over a girl, according to NBC news.
His Twitter feed in recent weeks suggested his mood had changed. In the days prior to the shooting he wrote: "It breaks me... It actually does... I know it seems like I'm sweating it off... But I'm not.. And I never will be able to..."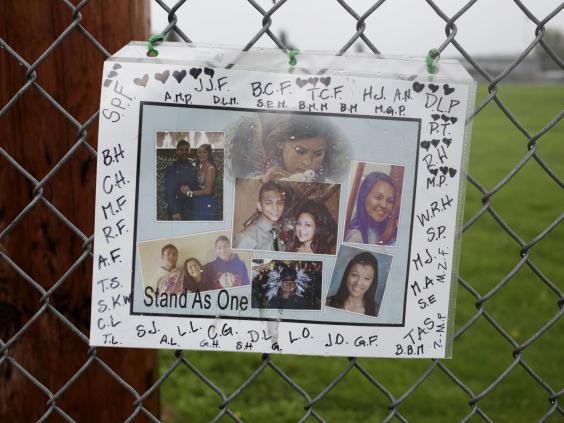 Three of the victims had head wounds and are in a critical condition. Two girls Shaylee Chucklenaskit and Gia Soriano, both 14, are in Providence Everett Medical Centre. Andrew Fryberg, 15, is at Harbourview Medical Centre in Seattle and Nate Hatch, 14, is in a serious condition at Harbourview.
Nate Hatch, and Andrew Fryberg, were both cousins of Jaylen, his family have confirmed.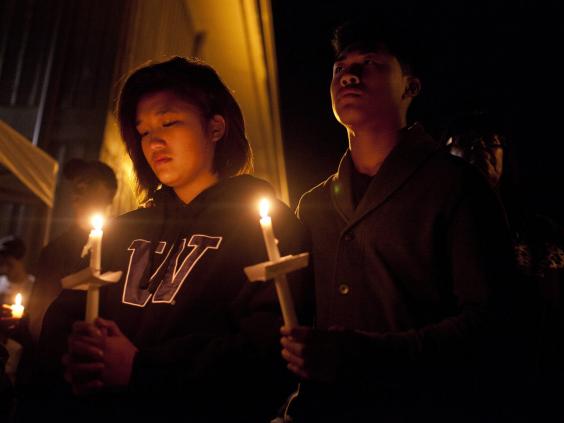 The hospital has said the next three days would be key in the girls' treatment and Gia's family released a statement, saying they appreciated "your thoughts and prayers. Our hearts go out to the other victims and their families".
Additional reporting by the Press Association
Reuse content