The victim of a brutal attack, whose unborn baby was cut from her womb by another woman, has described in court how she tried to fight back.
Michelle Wilkins gave an emotional testimony in front of lawyers about how she went to her attacker Dynel Lane's house in March last year after she spotted an advertisement offering free baby clothes. The 27-year-old from Colorado said she chatted with Ms Lane for an hour before she was taken into the basement to see the clothes.
When she tried to leave, Ms Lane started choking and beating her.
"I just kept saying why, why are you doing this," Ms Wilkins said in a trembling voice, as shown in a video of the court case.
Ms Wilkins said she told Ms Lane that she "loved her" to make her stop.
Ms Lane allegedly replied: "If you love me, you'll let me do this" and stabbed her in the neck with a shard of glass.
The victim, who was eight months pregnant at the time, tried to fight back and said she was thinking of her unborn daughter, who she was going to name Aurora. She passed out, however.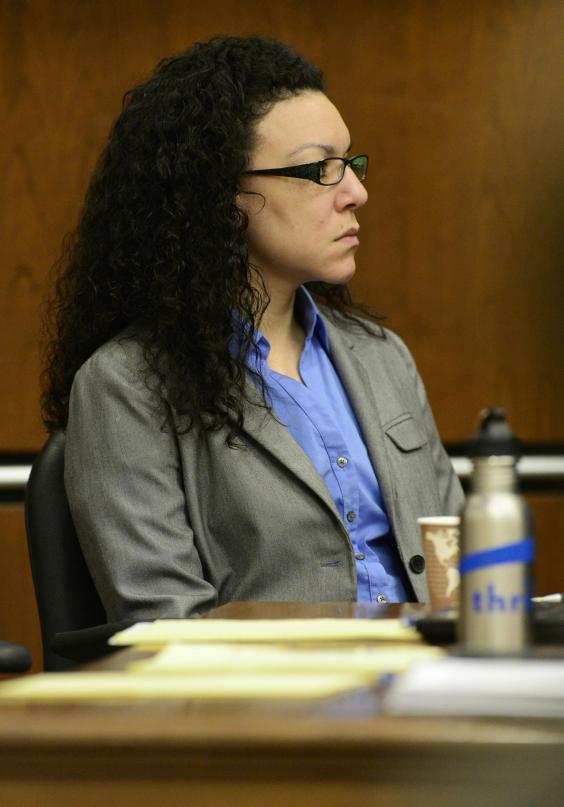 Prosectors say that the victim was hit with a lava lamp and her child was cut from her womb with two kitchen knives, as reported by The Telegraph.
When she woke up, she was bleeding profusely from her abdomen and called 911.
Her baby died, she found out the next day.
Ms Lane's partner said he came home and found the baby in the bath. He drove both Ms Lane and the baby to hospital, where she claimed she had miscarried before admitting the child was not hers.
Prosecutors say Ms Lane was obsessed with the idea of being pregnant and had posted various photos of herself with a fake, distended stomach on social media to convince her friends she was expecting a child. They even threw a baby shower for her.
Ms Lane has pleaded not guilty to first-degree murder, assault and unlawful termination of a pregnancy. Her defence lawyer Jennifer Beck has argued that Ms Lane did not plan the attack and had not intended to kill Ms Wilkins.
Ms Lane has two teenage daughters. Her third child, a boy called Michael, died by drowning in 2002.
Reuse content