A crash between a bus and an oil tanker near Karachi has left 57 people dead and four injured, with some remains charred beyond recognition according to officials.
The inside of the bus was completely gutted from fire damage, following the accident on Sunday morning.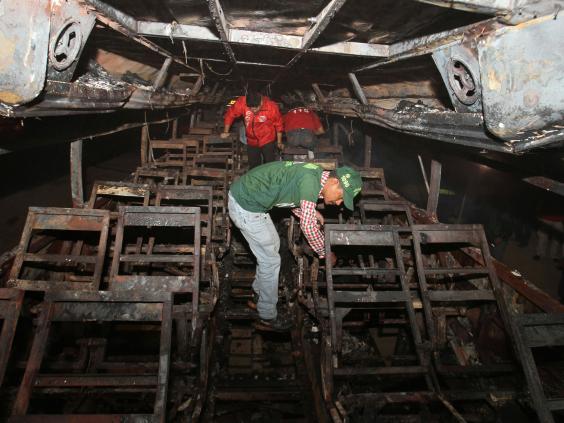 Dr Seemi Jamali, who runs the Jinnah Post Graduate Medical Centre in Karachi, which received the 57 bodies from the crash, said that the hospital would have to conduct DNA tests to identify the victims.
The oil tanker was reportedly speeding and travelling on the wrong side of the road when it hit the bus head on. Following the incident the driver of the tanker is said to have fled the scene.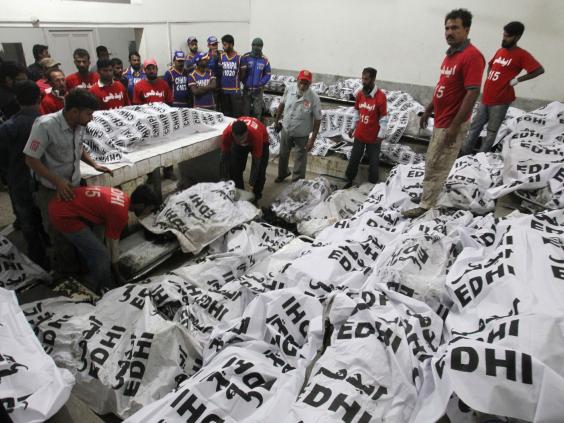 Abdul Hafeez, whose sister, two uncles and all their families were on the bus, said: "A total nine members of my family were on board and nobody survived."
The Minister of Transportation for Sindh Province, Mir Mumtaz Hussain Jakhrani, confirmed that the collision occurred 31 miles outside of Karachi, in the early hours of the morning.
Additional reporting AP
Reuse content