A prisoner is forced to haul emaciated corpses up a mountain ready for burning so their ash can be used as fertiliser but sees that the flesh on their faces has been gnawed away by rats. Horrified inmates watch as a guard angered by the crying of a baby forces its mother to drown it face down in a bucket of water.
These are just two in a litany of alleged "unspeakable atrocities" described in a nearly 400-page report released by an independent UN panel of inquiry into the North Korean regime and its decades-long subjugation of its citizens through incarceration, enforced starvation, torture, rape, enslavement and sexual abuse. "Hundreds of thousands" of detainees have lost their lives over 50 years, it claims.
"We saw so many people die we became so used to it. We became so used to it that we didn't feel anything," one survivor of the camps told the investigator, who used the report's release to call for those responsible for the atrocities inside the Democratic People's Republic of Korea (DPRK) and possibly the country's leader himself, Kim Jong-un, to be referred to the International Criminal Court for prosecution.
Presenting the report in Geneva, the panel chairman, Michael Kirby, said some of the crimes described evoke those committed by the Nazis, like forcing prisoners to load corpses into pots for burning. "At the end of the Second World War so many people said ' if only we had known... if only we had known the wrongs that were done in the countries of the hostile forces'," he said. "Well, now the international community does know... There will be no excusing of failure of action because we didn't know." Also released was a letter from Mr Kirby to Mr Kim warning that his purpose is to "render accountable all those, including possibly yourself, who may be responsible for crimes against humanity". It added: "Even without being directly involved in crimes against humanity, a military commander may be held responsible for crimes against humanity committed by forces under the commander's effective command and control."
In pictures: Anti-North Korea protests in Seoul
In pictures: Anti-North Korea protests in Seoul
1/6 Anti-North Korea protests

South Korean conservative protesters burn anti-North Korea placards during a protest marking the former North Korean leader Kim Jong-Il's birthday

Getty Images

2/6 Anti-North Korea protests

A South Korean conservative protester participates in an anti-North Korea protest

Getty Images

3/6 Anti-North Korea protests

A conservative anti-North Korean activist shouts slogans during a protest against the North Korean regime in Seoul

Getty Images

4/6 Anti-North Korea protests

South Korean conservative protesters shout slogans during a anti-North Korea protest

Getty Images

5/6 Anti-North Korea protests

South Korean conservative protesters scuffle with riot police as they seize a North Korean flag from the demonstrators during an anti-North Korea protest

Getty Images

6/6 Anti-North Korea protests

A conservative anti-North Korean activist shouts slogans during a protest against the North Korean regime in Seoul

Getty Images
Assembled after a year-long investigation based on satellite imagery and testimony given by survivors and defectors at hearings held in Britain, South Korea, Japan and the United States, the report was denounced instantly by the regime. "It is nothing more than an instrument of political plot aimed at sabotaging the socialist system by defaming the dignified images of the DPRK and creating an atmosphere of international pressure under the pretext of 'human rights protection'," the government said in a statement.
Much that is so grim in the report has long been known. Yet it stands as the first official indictment by a UN body of the cruelty of the regime. It is, moreover, highly unusual for such an inquiry to call not just for the direct perpetrators of the crimes to be held to account but possibly the country's leader also. The report, released on the website of the High Commissioner for Human Rights, notes: "The gravity, scale and nature of these violations reveal a state that does not have any parallel in the contemporary world."
The crimes "entail extermination, murder, enslavement, torture, imprisonment, rape, forced abortions and other sexual violence, persecution on political, religious, racial and gender grounds, the forcible transfer of populations, the enforced disappearance of persons and the inhumane act of knowingly causing prolonged starvation," it says. "Crimes against humanity are ongoing in the Democratic People's Republic of Korea because of the policies, institutions and patterns of impunity that lie at their heart remain in place."
The investigators, who received no co-operation from North Korea and could not visit it, estimate that 80,000 to 120,000 remain in prison camps under the most cruel of conditions. Among those incarcerated are thousands abducted in foreign countries, notably South Korea and Japan, the report says, and returned to North Korea and even families imprisoned for watching foreign soap operas or for religious beliefs.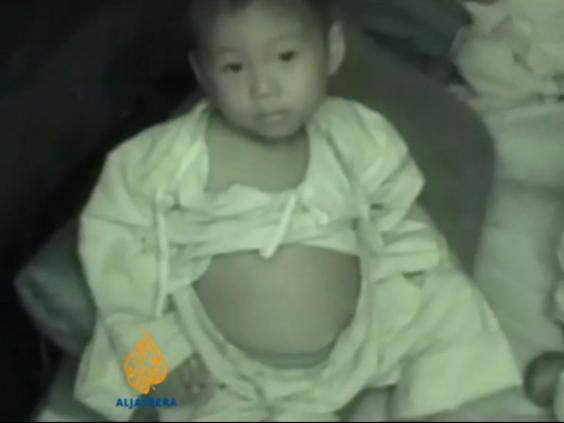 "These are not mere excesses of the state; they are essential components of a political system that has moved far from the ideals on which it claims to be founded," the report says, noting that the population lives in a system of fear and surveillance, where denouncing and turning in alleged dissidents is encouraged. Pyongyang over five decades has created a "vast political and security apparatus that strategically uses surveillance, coercion, fear and punishment to preclude the expression of any dissent," it adds.
Separately, the panel also admonished China that it may be "aiding and abetting crimes against humanity" by sending defectors back to North Korea. The Chinese government denied the charge.
A spokesperson for Human Rights Watch, Julie de Rivero, said the report was a reminder that the rest of the world's concern with North Korea should extend beyond its nuclear weapons programme. "This [report] is putting human rights in the DPRK on the map, which it wasn't before, and hopefully will put the spotlight on the UN and international community to respond to not just the security threat," she said.
Yet, the long-term fate of the report and the calls for punishment remain uncertain, not least because any attempt by the Security Council to refer the case to the International Criminal Court faces being vetoed by the country's sole, but powerful, supporter China.
Mr Kirby, a retired Australian judge, nonetheless urged that his report not be allowed to fade into obscurity. If China were indeed to block referral to the Criminal Court, the option may remain for the UN General Assembly to call on the UN Secretary-General, Ban Ki-Moon, who is from South Korea, to create a special ad hoc tribunal to try the cases with the co-operation as many member states as possible.
"This is a time for action," Mr Kirby insisted. "These are not the occasional wrongs that can be done by officials everywhere in the world. These are wrongs against humanity, they are wrongs that shock the conscience of humanity."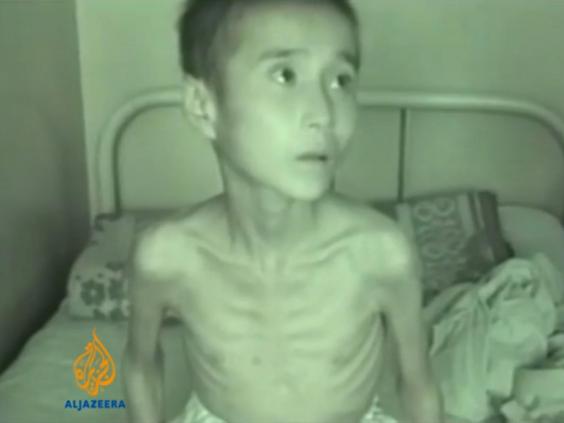 The prison camps: Survivors' testimony
Shin Dong-hyuk
"I thought my whole hand was going to be cut off at the wrist, so I felt thankful and grateful that only my finger was cut off."
Punished for dropping a sewing machine. Born in Camp 14
Kim Joo-il
"The first public execution I had to witness happened to be my classmate's brother-in-law. The first bullet hits the head strap, and the brain and blood spatters. People scream in horror at this sight. The crowd roars. You cannot sleep after witnessing it."
Former military captain
Kim Young-soon
"The other six members of my family [were] forced to go with me to the prison camp without knowing the charge; my mother and father, who were over 70 years old, my nine-year-old daughter and my three sons, who were seven, four and one. When my parents starved to death, I didn't have coffins for them."
Nine years in the Yodok camp
Jee Heon-a
"[A prison guard] told the mother to turn the baby upside down into a bowl of water. The mother begged the guard to spare her [baby],  but he kept beating her. So the mother, her hands shaking, put the baby face down  in the water. The crying stopped and a bubble rose  up as it died."
Sent to a prison camp in 1999
Reuse content