The fuselage of crashed AirAsia plane QZ8501 has been found in the Java Sea, Singapore's defence minister has reported.
Ng Eng Hen said on his Facebook page that images taken by a remote controlled vehicle from a Singaporean navy ship showed parts of the plane's wing and words on the fuselage. 

He said Indonesian search officials have been notified so they can begin recovery operations.
Mr Ng wrote: "Chief of Navy RADM Lai Chung Han just informed me that one of SAF's ships, the MV Swift Rescue, has located the fuselage of the AirAsia plane in the Java Sea. Images taken by the Remotely Operated Vehicle (ROV) show part of the wing and words on the fuselage.
"We have informed BASARNAS, the Indonesian search authority who can now begin recovery operations. The accident is a tragic event resulting in the loss of many lives. "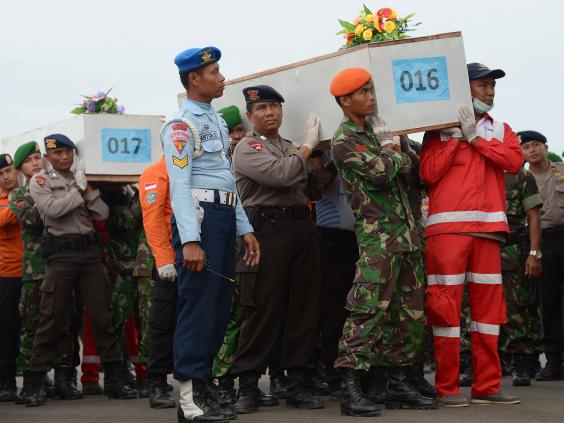 While the identity of the fuselage has not been officially confirmed, Mr Ng said that the words appeared to match with those on the AirAsia flight.
"I hope that with the fuselage located, some form of closure can come to the families of the victims to ease their grief," he added.

The plane disappeared from radar in bad weather on December 28, less than halfway into a two-hour flight from Surabaya, Indonesia, to Singapore.
It was carrying 162 people, but only 48 bodies have been recovered so far, and many of the victims are believed to have been entombed in the main section of the aircraft's cabin. 

The plane's tail was recovered over the weekend, and its two "black boxes" — the flight data recorder and cockpit flight recorder — were retrieved on Monday and Tuesday.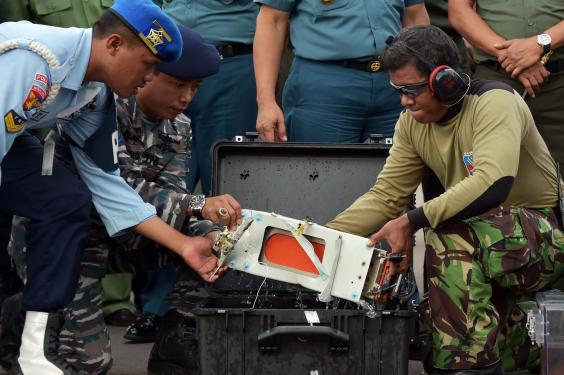 Bambang Soelistyo, the head of Indonesia's search and rescue agency, said what they suspected was the fuselage had been spotted by search teams on Tuesday, but they were waiting to confirm it was indeed the missing plane.
He said it was not yet clear whether there were bodies inside.
A spokesman for Indonesia's navy, Manahan Simorangkir, said they had images of wreckage with a length of 20 metres, a width of seven metres and a height of three metres, but could not confirm it was the fuselage.
Additional reporting by AP/Reuters
Reuse content