The bombed Hindu shrine in Bangkok has reopened two days after the deadly attack in the Thai capital saw 20 people killed.
A pipe bomb exploded outside the Erawan Shrine, in a downtown district in central Bangkok, shortly before 7pm (local time) on Monday evening. The attack killed 20 people – including at least nine foreign nationals – and injured as many as 123 people.
The clean-up operation, started yesterday, was partially completed early on Wednesday morning after a crew cemented over the bomb crater made by the six pound explosive device.
White tarpaulins have been draped over the railings and the freshly cemented area in an attempt to keep the throngs of people gathering to pay their respects to the shrine back.
Since Tuesday, small offerings of flowers and cards have been left at the devastated shrine.
One message in English reads: "Be strong. Be together."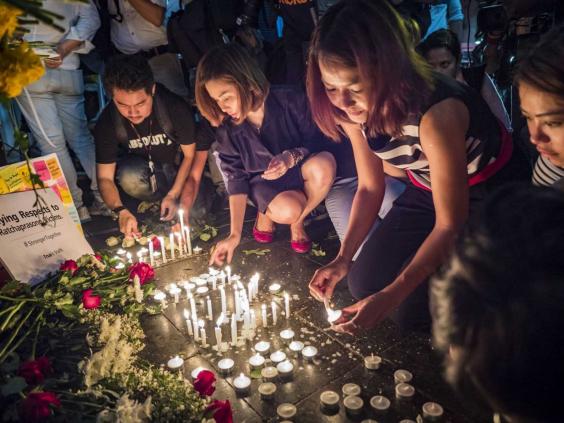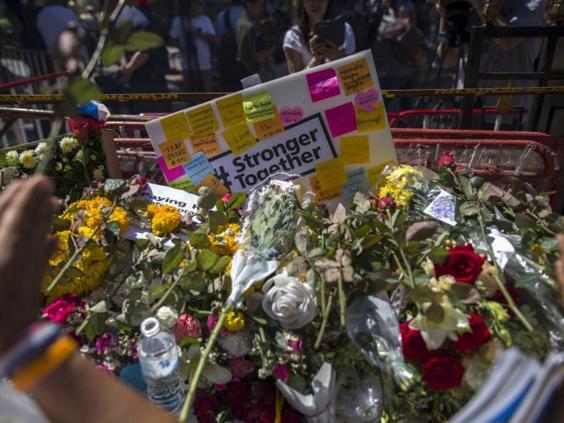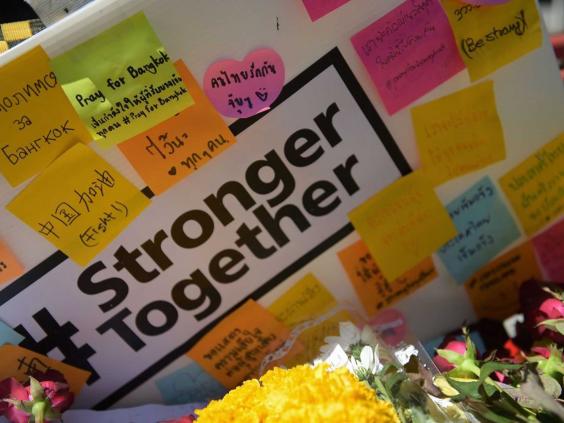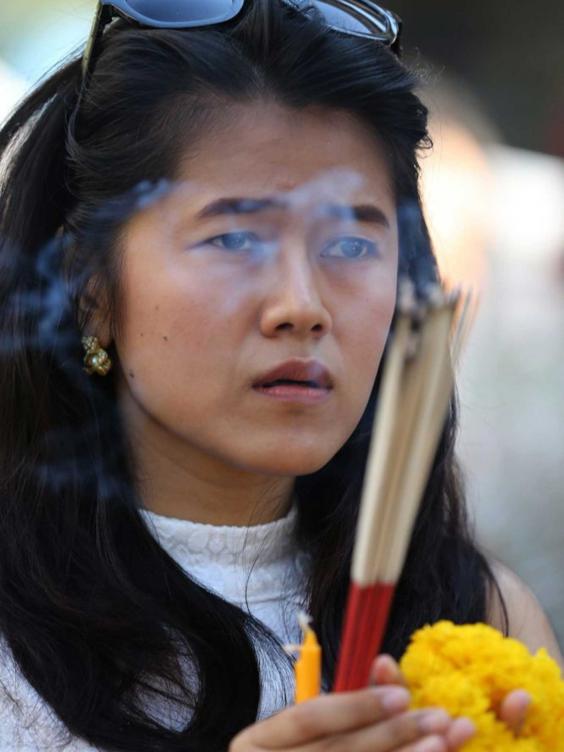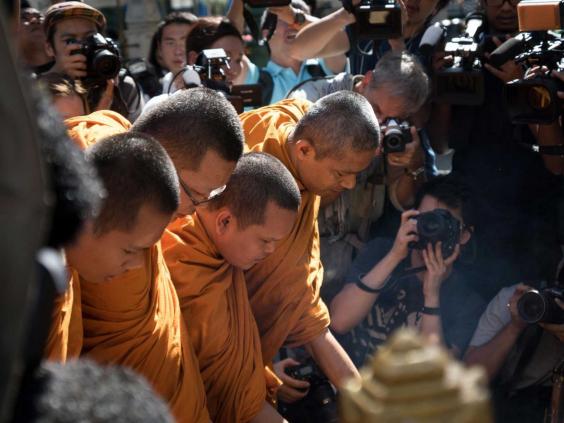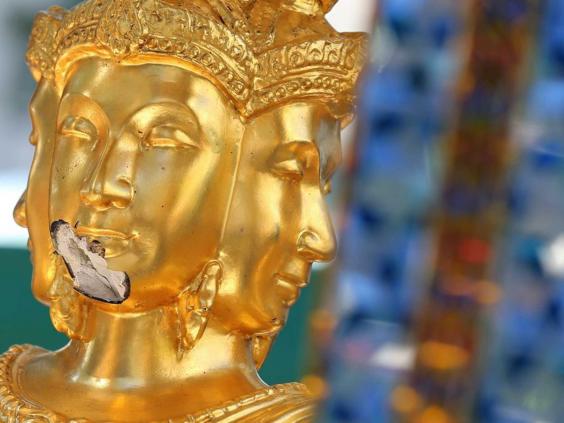 The open-air shrine, hugely popular with Chinese tourists, was built in 1956 and houses the statue of Phra Phrom, the Thai representation of the Hindu god Brahma.
The statue was damaged in the explosion, the force of which bent the metal railings surrounding the shrine.
Thai authorities today said that they were still searching for clues about the motives behind the attack, with police chief Somyot Poompanmoung admitting that the suspect – pictured in CCTV – may have fled the country.
Reuse content