The boyfriend of a popular British video blogger (vlogger) who died in a moped crash, has been charged by Thai police in connection with her death.
Sophie Rose was six-month's pregnant with Danny Glass's child when the pair hit an 18-wheel truck on the island of Phucket, where they were living.
Mr Glass, who was driving, escaped relatively unscathed, but his 41-year-old partner, who was riding pillion, suffered severe head injuries and later died. 
Thai police told Phuket News, the 29-year-old had been charged with reckless driving causing death. 
The truck driver, Thai national Nattawoot Kimchue, 30, had also been charged with the same offence. 
Lt Col Sanit Nookong told the newspaper: "Right now, the investigation is not yet closed because we are still waiting for the autopsy to be released. Then they will go to court."
Ms Rose, who hailed from Blackpool, ran a YouTube channel advocating breastfeeding for older children.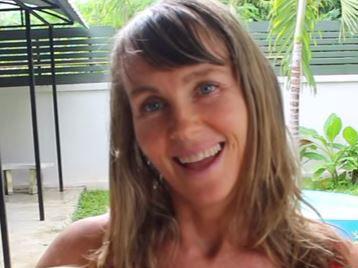 Some of her videos have received hundreds of thousands of views. In many videos, she appeared breastfeeding Shaye, her five-year-old son from a former relationship.
He will reportedly go to live with his father in Bangkok.
Mr Glass, from Margate, also ran a YouTube channel where he published videos on health and wellness. 
After Ms Rose's death, he published several videos, including one announcing the "tragic accident". He said he would be releasing more as "part of the process for me moving through this emotionally intense time".
But earlier this week, he announced he would no longer be publishing vlogs to his channel.  
Forbes' Highest-Paid YouTubers of 2016
Forbes' Highest-Paid YouTubers of 2016
1/10 1. PewDiePie ($15 million)

(Real name Felix Kjellberg)

Getty

2/10 2. Roman Atwood ($8 million)

Roman Atwood

Getty

3/10 3. Lilly Singh ($7.5 million)

Lilly Singh

Getty

4/10 4. Smosh ($7 million)

(Real names Ian Hecox and Anthony Padilla aka Smosh)

Getty

5/10 5. Rosanna Pansino ($6 million)

Rosanna Pansino

Getty

6/10 6. Tyler Oakley ($6 million)

Tyler Oakley

Getty

7/10 7. Markiplier ($5.5 million)

(Real name Mark Fischbach)

Getty

8/10 8. German Garmendia ($5.5 million)

German Garmendia

Getty

9/10 9. Rhett and Link ($5 million)

(Real names Rhett McLaughlin and Charles Lincoln 'Link' Neal)

Getty

10/10 10. Miranda Sings ($5 million)

(Real name Colleen Ballinger)

Getty
"The reason why I'm not making videos, it's not the right time at the moment," he said. "I just need to get my life in order, my life on track and get through this sad death that happened with Sophie.
"So that's it, basically. Don't be concerned I won't come back I have such a strong desire to come back to YouTube. But it's not the right time and I will know when the right time is."
Reuse content