The visit of a Thai princess to one of Cambodia's poorest provinces has sparked controversy after at least $40,000 was spent building an air-conditioned outhouse in anticipation of her arrival.
The luxury toilet has been assembled on the banks of the protected Lake Yeak Laom in Ratanakkiri province, where Princess Maha Chakri Sirindhorn will spend the relaxing first leg of her three-day visit to the country.
With silver railings up its white-washed steps and an all-white tiled roof, the 8-metre square building has taken Thai construction company SCG around 19 days to complete.
The toilet will be reserved exclusively for the use of the princess during her one-night visit to the lake and, once she is done with it, will be disassembled.
Local officials told the Khmer Times that $40,000 was, given the number of Thai workers involved and the fact that all the materials were imported from Bangkok, a low estimate.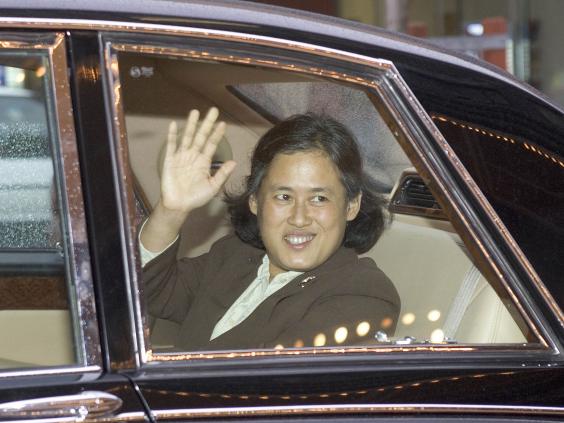 An SCG manager identified as Mr Pursat told the newspaper the community could use the small building as an office after the royal delegation had left, and defended spending such a figure on a facility that will be used only once.
"If you have a king—well, just, normal people can't use the king's toilet," he said.
Ven Churk, head of the Yeak Lom Lake committee, said local community leaders had been told to make sure the princess's visit goes well or risk losing control of the nature reserve to the government.
With a sparse population largely made up of subsistence farmers and a history of logging and mining exploitation, Ratanakkiri is one of the least developed provinces in Cambodia.
The director of the Cambodian Rural Development Team, Channy Or, said Princess Sirindhorn's bathroom cost around 130 times more than a standard public toilet for the region.
He suggested Bangkok could have spent "$1,000 or $2,000 on a good bathroom and then give the rest to the communities and villages".
After being given private use of the lake on Monday, the princess is scheduled to open a health centre in the province, visit a number of primary schools, inaugurate a new technology institute and meet with King Norodom Sihamoni, Cambodia Daily reported.
Andrew MacGregor Marshall, a former journalist and author of the book on Thailand A Kingdom in Crisis, said the cost of the toilet belied "royalist propaganda" about the Thai monarchy's simple lifestyles and humanitarian works.
He said the lakeside bathroom was "an insult to the Cambodian people". "Most Cambodians have limited access to modern sanitation," he said. "For the cost of Sirindhorn's toilet — to be used just for a single night — whole Cambodian villages could have been provided with proper sanitation."
Reuse content