A woman woke up after eight months in a coma to find her boyfriend at her side - the man she now claims inflicted her extensive head injuries.
Local media in Lianong, China reported the boyfriend of 22-year-old Lin Yingying had sat at her bedside throughout her time in hospital.
It was reported Liu Fenghe spent £200,000 yuan (£21,687) on his girlfriend's medical bills.
But Ms Yingying woke up to allege Fenghe, who she ran a bakery with, had struck her repeatedly in the head with a rolling pin after she accidentally burned some bread - Yangtse.com reports.
After regaining conciousness, she reportedly said it was her father's encouragement that finally inspired her to speak about the alleged abuse.
He told her: "You have died once, what more are you afraid of? It's time to confront reality."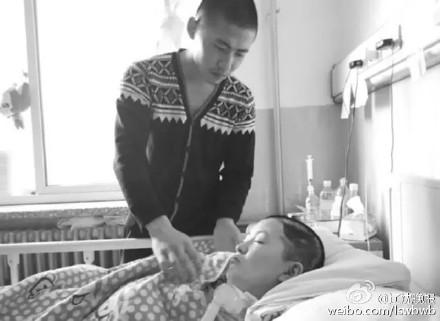 On examining her, doctors said the injuries to her head were similar to those a person may suffer after falling from a five-storey building.
She also alleged the attack that left her in a coma was not the first time her boyfriend had inficted violence on her.
Her father said he had informed police of the allegations.
Reuse content