China and Japan have both been compared to the Harry Potter villain Voldemort in a bizarre war of words between ambassadors.
It follows Japanese Prime Minister Shinzo Abe's appearance at the Yasukuni Shrine last month, which sparked outrage in China and South Korea.
The countries see the shrine, which honours convicted war criminals among Japan's war dead, as a symbol of Japanese occupation in the Second World War.
Chinese ambassador Liu Xiaoming dealt the first blow in an opinion piece published in the Daily Telegraph last week.
He wrote: "In the Harry Potter story, the dark wizard Voldemort dies hard because the seven horcruxes, which contain parts of his soul, have been destroyed.
"If militarism is like the haunting Voldemort of Japan, the Yasukuni Shrine in Tokyo is a kind of horcrux, representing the darkest parts of that nation's soul."
Magical horcruxes were used by "He-Who-Must-Not-Be-Named" to become immortal by storing parts of his soul.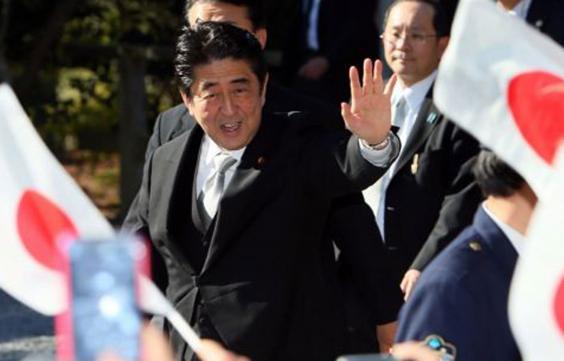 The controversial article urged Britain to remember Japan's defeat in the Second World War and accused "some people" in Japan of posing a "serious threat to global peace".
In a response published in today's Telegraph, Japanese ambassador Keiichi Hayashi, wrote: "There are two paths open to China. One is to seek dialogue, and abide by the rule of law.
"The other is to play the role of Voldemort in the region by letting loose the evil of an arms race and escalation of tensions, although Japan will not escalate the situation from its side."
He called militarism a "ghost" from Japan's past and insisted the country had exercised "utmost restraint" in disputes over the East China Sea, where he argued Chinese ships had repeatedly intruded into Japanese territorial waters surrounding the Senkaku - or Diaoyu -  Islands.
Japan has controlled the uninhabited archipelago since 1895 but China also claims the islands.
Reuse content