A British backpacker jailed for stripping on a sacred mountain in Malaysia is due to return to the UK today after being deported from the country.
Eleanor Hawkins is "pleased and happy" to be leaving, according to her lawyer Ronny Cham, who represented her in court yesterday.
A judge handed the 23-year-old a fine of 5,000 Malaysian ringgit (£860) and backdated her three-day prison sentence to the time of her arrest on Tuesday, meaning the time had already been served.
Miss Hawkins and three other tourists - Canadian siblings Lindsey and Danielle Petersen, and Dutch traveller Dylan Snel – had admitted committing an "obscene act".
They were among a group of 10 backpackers at the summit of Mount Kinabalu who were seen taking their clothes off for celebratory photos on 30 May - an act politicians blamed for triggering a deadly earthquake day later.
After the conviction, Miss Hawkins's father described the sentence as "appropriate" and "fair".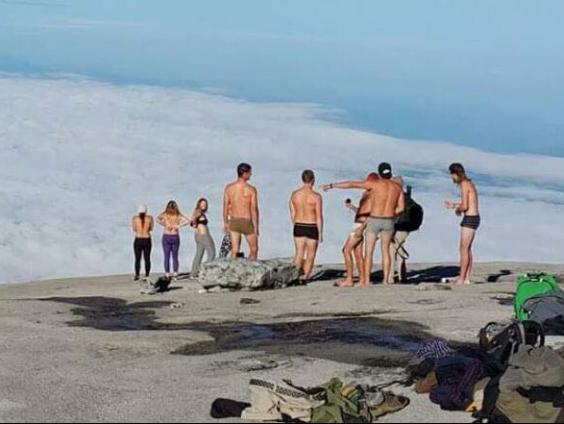 "I'm grateful that the Malaysian authorities reached this decision," Timothy Hawkins said.
"Eleanor knows what she did was wrong and disrespectful and she is deeply sorry for any offence she's caused to the Malaysian people.
"We now look forward to having her back home but we don't know when this will be as we've no contact with the consulate in Kuala Lumpur and have not spoken to Ellie."
Mr Cham had previously said she would be on the first available flight back to the UK this morning after her fine was paid and release documents signed overnight.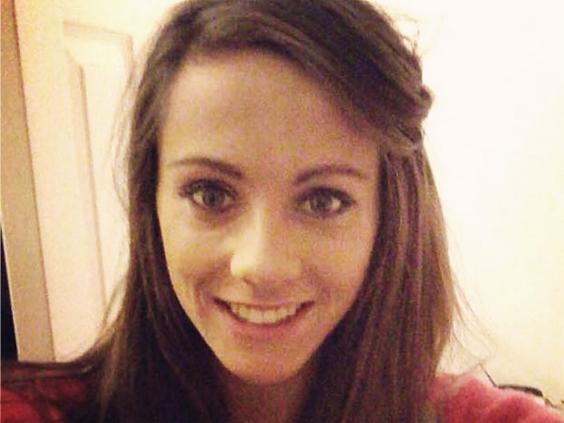 malaysia
He added: "Because the sentence included deportation, she finished her jail sentence at midnight and was transferred to the immigration office, so she did not spend any extra time in prison."
All four convicted tourists have subsequently left Borneo.
Miss Hawkins, who comes from Derby and recently graduated with a masters in aeronautical engineering from Southampton University, was in the middle of a gap year travelling around south-east Asia that started in January.
A spokesperson for the Foreign and Commonwealth Office said it is in contact with the family and will continue to provide assistance.
Six days after the tourists took the naked photos, a magnitude-5.9 earthquake struck the 13,400ft-high mountain, killing 18 people and leaving hundreds more stranded.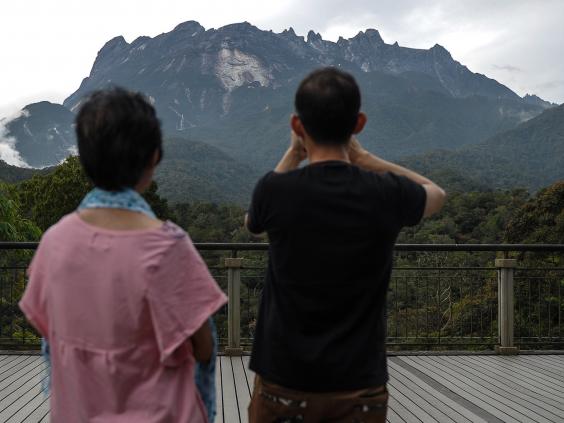 Joseph Pairin Kitingan, the deputy chief minister of Sabah state, was among the politicians attributing the earthquake to travellers showing "disrespect to the sacred mountain".
The Kadazan-Dusun tribe believe Mount Kinabalu is the final resting place for their dead ancestors' spirits and conducts rituals to appease them.
Mountain guides instruct climbers to treat the 13,400ft peak with respect but the man with the group who stripped on 30 May claims his warnings were ignored as the tourists started taking off their clothes.
Several other backpackers who appeared in the pictures are still being hunted by police, according to reports, although it was unclear whether they remain on the island of Borneo.
Additional reporting by PA
Reuse content