India has been shamed by a flurry of high-profile sexual attacks and parents must do more to raise their sons to ensure they do not assault women, the country's recently elected leader has declared in his first major comments on the issue.
In a speech delivered to mark India's 68 years of independence, Prime Minister Narendra Modi also said there was no dignity for women forced to defecate in the open at night. He vowed to ensure every school in India had a toilet within a year.
"When we hear about these rapes our heads hang in shame," he said, speaking without notes for an hour from the ramparts of the 17th century Red Fort in Delhi.
"Young girls are always asked so many questions by their parents, such as 'where are you going'. But do parents dare to ask their sons where they are going?"
He added: "Those who commit rape are also someone's sons. It's the responsibility of the parents to stop them before they take the wrong path."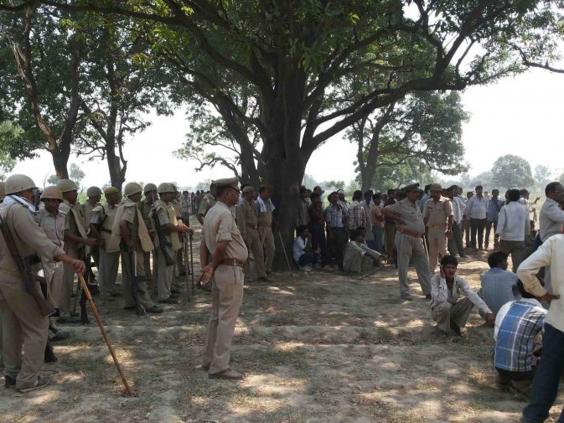 Ever since the December 2012 gang rape and murder of a young student in Delhi, India has been engaged in an unprecedented debate about the role and position of women within society.
In comments never before made during an Independence Day address, Mr Modi referred to India's gender imbalance, where the practice of female foeticide has created a situation where there are just 940 girl children for every 1,000 boys born.
The broader debate has also included issues such as access to sanitation; three months ago two young girls were allegedly raped and murdered and their bodies hanged from mango trees after they had gone to defecate in a field after dark. The two girls belonged to a family that did not have a proper toilet.
"Has it ever pained us that our mothers and sisters have to defecate in the open," declared Mr Modi. "Can't we just make arrangements for toilets for the dignity of our mothers and sisters?"
He added: "I don't know if people will appreciate my talking about dirt and toilets from the Red Fort but I come from a poor family. I have seen poverty and the attempt to give dignity to the poor starts from there."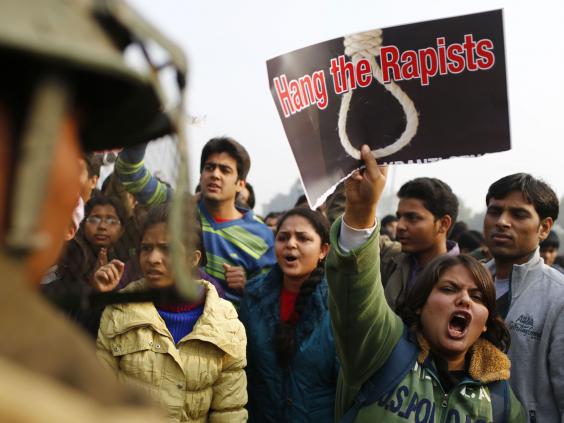 Mr Modi's comment about sanitation was immediately welcomed by those trying to help the estimated 640m Indians who do not have access to a toilet.
"This is a clear sign of the highest level of political commitment to improving sanitation in India and is very much welcomed," said Barbara Frost, of the international charity WaterAid. "For millions of people who currently lack toilets, the Prime Minister's personal commitment could provide the necessary impetus for their lives to be transformed." 
Mr Modi was elected in May when his Bharatiya Janata Party (BJP) won a massive landslide following a campaign in which he had promised to bring change to a country that was hungry for jobs, development and proper infrastructure.
The 63-year-old, Mr Modi, the low-caste son of a tea salesman, promoted himself as someone who had overseen economic growth in the state of Gujarat, where he served four terms as chief minister.
Yet in recent weeks, a flurry of reports have quoted supporters of Mr Modi expressing disappointment that he had yet to announce any major plans or outline of what he intended his term in office would achieve. An interim budget was seen as cautious.
Mr Modi's speech on Friday, delivered while wearing a bright-red turban, may go some way to answering those critics. He stressed the need for better governance in a nation where corruption and unaccountability are endemic.
He also outlined plans to provide bank accounts for the 40 per cent of the population who do not have one and are obliged to use money lenders.
He said he wanted to boost manufacturing in the country as a way of creating jobs. He urged investors to come and "make in India" and said he would be scrapping the central Planning Commission, a socialist-era institution that has overseen the country's long-term policies.
"The Prime Minister has a vision. He is pointing out what needs to be corrected. He is using the power of the government," Meenakshi Lekhi, a member of parliament and a spokeswoman for Mr Modi's BJP, told The Independent.
Not everyone thought Mr Modi's speech was to the point. Kavita Krishnan, an activist and Secretary of the All India Progressive Women Association, said Mr Modi should not be lecturing parents but rather addressing members of his party, and his supporters, who have made inappropriate remarks about women.
"Recently a member of the RSS [the Rashtriya Swayamsevak Sangh, a Hindu-nationalist movement closely linked to the BJP] was saying women should be shy not shameless," said Ms Krishnan. "Mr Modi should be speaking to ensure women have their freedom."
Reuse content