Five airports have been closed in Indonesia cancelling over 270 flights and leaving thousands of people stranded due to a volcanic eruption.
The volcano, situated 93 miles from Bali's international airport, has caused chaos for holidaymakers travelling to and from the popular tourist destination after international airlines have been forced to cancel flights, stranding thousands.
Airports in the islands of Bali and Lambok as well as airports at Banyuwangi and Jamber in East Java have been closed since Thursday. All flights are cancelled until late on Friday and could be extended if the ash worsens.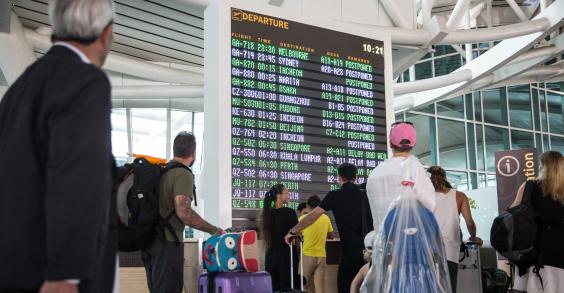 Mount Raung in East Java province has been rumbling for several weeks, blasting ash and debris 3,800 metres into the air on Friday.
Government volcanologist Gede Suantika said that the airport closures have been implemented due to the risks posed by the volcanic ash. Airlines have been advised by the transport ministry to avoid routes near the volcano.
Suantika said that people have been advised by the government to stay away from a three-kilometre danger zone around the volcano, which stands at 3,332 meters tall and sits on Indonesia's most densely populated island.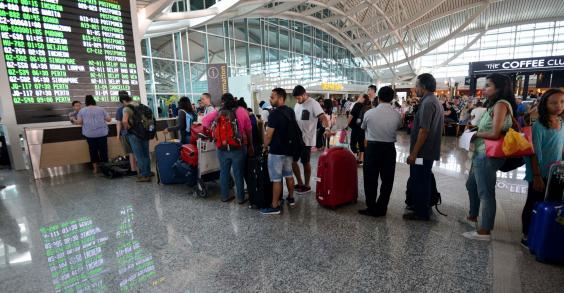 The cancellations come at peak holiday season in Bali and during a period when flights within Indonesia were already overbooked as tens of millions of the country's Muslims travel to celebrate the end of the Islamic holy month.
Julius Adravida Barata, a transport ministry spokesman said: "Ash can clog engines and harm other parts of the aircraft. For the sake of passenger safety, we have to close five airports."
An evacuation of residents living near the volcano has not yet been considered necessary, but authorities are urging people to wear masks.
Raung is one of 130 active volcanoes in Indonesia, and the countrysits upon a tectonic fault line between the Pacific and Indian Oceans known as the "Ring of Fire".
Additional reporting by Associated Press
Reuse content