The iamges of the Jarakta attackers have been revealed.
Isis has claimed responsibility for the series of attacks which took place across the Indonesian capital.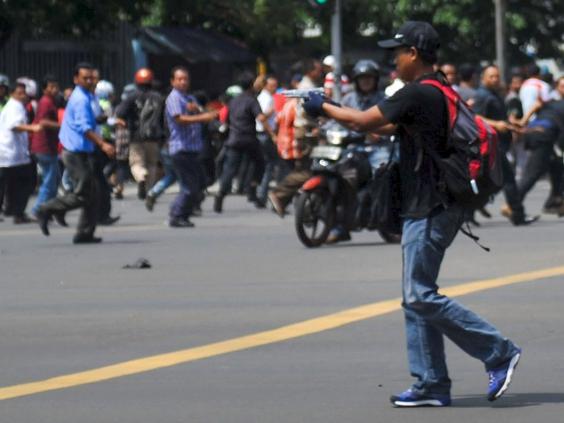 Explosions and gun-fire were reported in Jarakta, beginning at a Starbucks coffee shop on Thamrin Street, a busy business and shopping district.
Another attack was aimed at a police security post.
At least seven people have died, including five suspected attackers.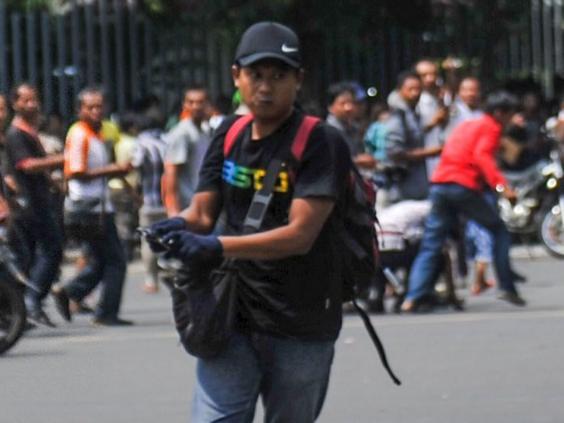 The first image of one of the attackers has been revealed. A man in jeans, short sleeved t-shirt and baseball cap can be seen pointing a gun whilst a horrified group of people run past.
Indonesian President Joko Widodo described the attacks as "an act of terror."
He said: "We all are grieving for the fallen victims of this incident, but we also condemn the act that has disturbed the security and peace and spread terror among our people."
Reuse content