Japan's homeless are being recruited to clean up at the now defunct radioactive Fukushima nuclear power plant.
In a special report, Reuters revealed that some of Japan's most vulnerable citizens are being employed at minimum wage for one of the most undesirable jobs in the industrialised world.
One recruiter, Seiji Sasa, told the news agency that he scouts out potential labourers at Sendai Station in northern Japan and then sells them on to contractors for $100 (£60) a head.
"I don't ask questions; that's not my job," 67-year-old Sasa said. "I just find people and send them to work. I send them and get money in exchange. That's it. I don't get involved in what happens after that."
In January, October and November, Japanese gangsters were arrested on charges of infiltrating construction giant Obayashi Corporation's network of decontamination subcontractors and illegally sending workers to the $35 billion government-funded project.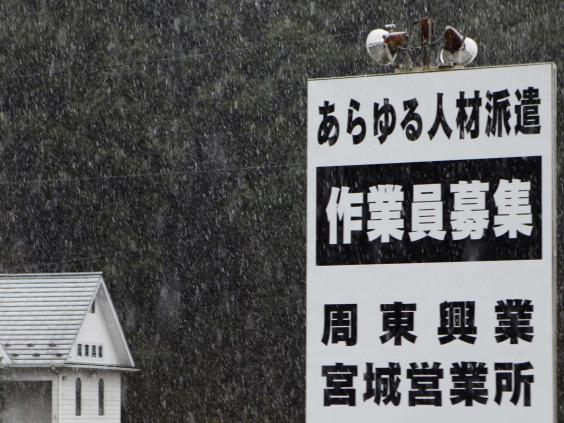 The Fukushima disaster occurred in the aftermath of the March 2011 earthquake and subsequent tsunami, which set off multiple meltdowns at the nuclear plant.
But the clean-up effort is being dogged by both a lack of oversight and a shortage of workers, according to a Reuters analysis of contracts and interviews with dozens of those involved.
Obayashi, which is one of more than 20 major contractors involved in government-funded radiation removal projects, has not been accused of any wrongdoing. But the series of arrests has shown that members of Japan's three largest criminal syndicates - Yamaguchi-gumi, Sumiyoshi-kai and Inagawa-kai - have set up black-market recruiting agencies under Obayashi.
"We are taking it very seriously that these incidents keep happening one after another," Junichi Ichikawa, a spokesman for Obayashi, told Reuters. He said the company tightened its scrutiny of its lower-tier subcontractors in order to shut out gangsters, known as the yakuza. "There were elements of what we had been doing that did not go far enough."
There is difficulty in monitoring the decontamination project, due to the large number of companies involved.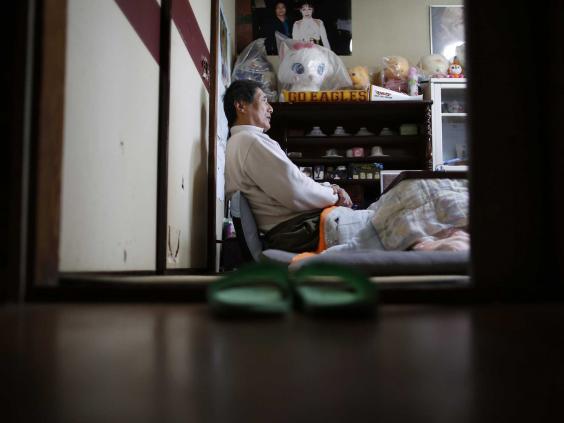 The total number has not been announced, but Reuters said they had found 733 companies that were performing work for the Ministry of Environment, according to partial contract terms released by the ministry in August under Japan's information disclosure law. 
At least five of these firms could not be identified, but major contractors said it is impossible to keep an eye on everyone.
"If you started looking at every single person, the project wouldn't move forward. You wouldn't get a tenth of the people you need," Yukio Suganuma, president of construction company Aisogo Service, told Reuters.
But Igarashi, a former advisor to ex-Prime Minister Naoto Kan, said: "There are many unknown entities getting involved in decontamination projects. There needs to be a thorough check on what companies are working on what, and when. I think it's probably completely lawless if the top contractors are not thoroughly checking."
The Ministry of Environment announced on 26 December that work on the most contaminated sites would take two to three years longer than the original March 2014 deadline.
Reuse content