Kim Jong-un could be boosting his stockpile of nuclear weapons, according to an expert analysis of satellite images of North Korea.
Pyongsan, the secretive republic's most important uranium plant, is getting a major refurbishment - which could mean it is set to produce more material for nuclear weapons.
Leading nuclear weapons expert Dr Jeffrey Lewis, director of the James Martin Center for Nonproliferation Studies (CNS) in Washington DC, has concluded that the secretive republic "is expanding its capacity to mine and mill natural uranium" after studying images of the site.
The site is being kitted out with new buildings while existing buildings are being modernised, the images suggest.
The uranium mine and mill at Pyongsan can be used to extract the element and turn it into yellowcake, milled uranium oxide that can be enriched for use in either nuclear bombs or nuclear power.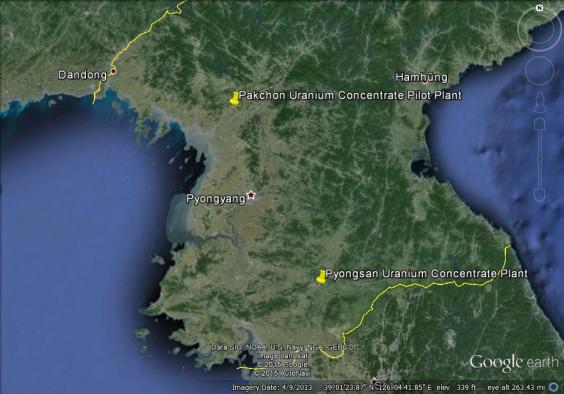 Dr Lewis writes: "The renovation suggests that North Korea is preparing to expand the production of uranium from a nearby mine.
"The question is: What will North Korea do with this uranium? One possibility is that North Korea will enrich the uranium to expand its stockpile of nuclear weapons.
"Another is that Pyongyang plans to produce fuel for the Experimental Light Water Reactor under construction at its Yongbon nuclear scientific research facility as well as future light-water reactors based on that model."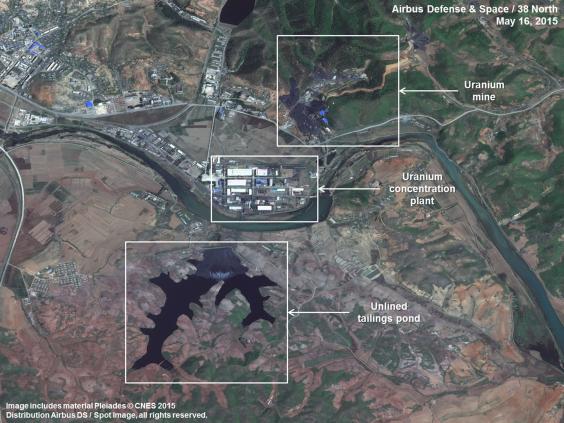 Under Mr Kim's predecessor as supreme leader, his father Kim Jong-il, North Korea declared in 2009 that it had developed nuclear weapons.
It is thought to possess a small stockpile of relatively simple nuclear weapons, and is thought to have carried out three nuclear tests in the past decade.
Dr Lewis's paper suggests that "apart from the nonproliferation aspect of any future nuclear agreement with North Korea, it is important for the health and safety of the local community to clean this site up". But it concedes that this is "unlikely" that America and other powers will assist, given the moribund state of nuclear diplomacy.
The paper is the first to place the exact co-ordinates of the Pyongsan site – and of Pakchon Uranium Concentrate Pilot Plant in the north of the country – into the public domain.
Reuse content