Police in Thailand have seized a life-sized doll being used to smuggle drugs at Chiang Mai airport.
According to Thai news website, Khaosod English, the 'Look Thep' doll contained 200 tablets of 'yaba', a widely-used Thai amphetamine.
Lt Col Kom Chetkhuntod told Thai media that police discovered the drugs hidden inside one of the dolls - which have become a craze in the country - in a black suitcase at the airport parking lot on Monday.
The seizure of the doll comes as Thai Smile Airways reportedly announced it would treat the dolls as real passengers, even encouraging owners to purchase flight tickets for the dolls.
'Look Thep' dolls, which are said to be possessed by the soul of a child, have become increasingly popular in Thailand.
The dolls' popularity soared after several local celebrities publicly vouched for the "good fortune" the dolls brought them.
What are 'Look Thep' dolls?
According to local media outlet, Coconuts Bangkok, 'Look Thep' means 'Child God' or 'Child Angel'. The dolls are supposedly "powered" by the souls of children and are said to bring good luck, wealth and health to their owners.
People who own the dolls often treat them as if they are real children, pampering them with gifts.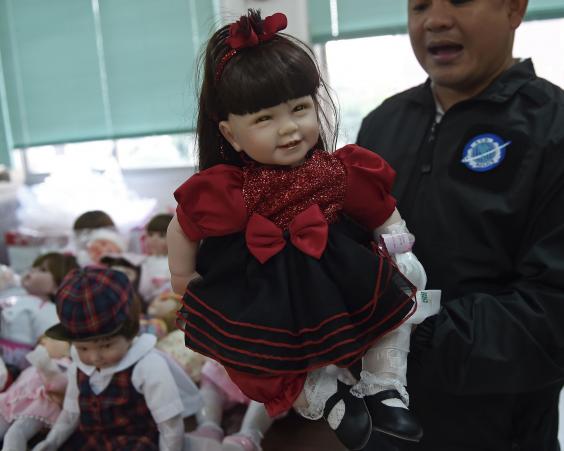 Where did they come from?
A woman called Mananya Boonmee, also known as 'Mama Ning', claims to be the creator of the popular dolls.
In an interview with Coconuts Bangkok, Ms Boonmee showed her vast collection of dolls, which she treats as her own children.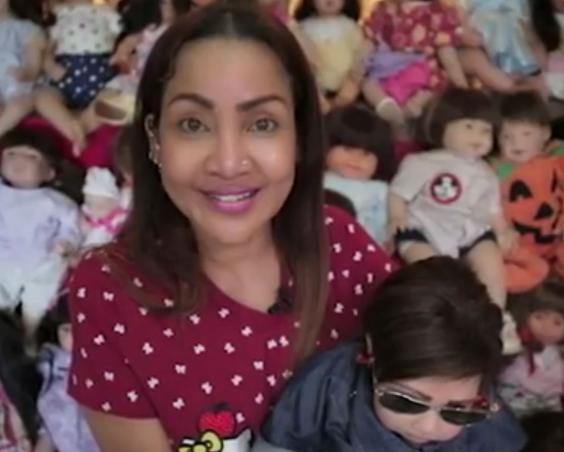 The first doll she made was called Petch, in the likeness of her own son, who she said was "stubborn".
"So I thought to myself, 'How do I control him? How can I make him behave himself?' So I was inspired to make a doll in his representation and created a soul for it," she said.
How are they made?
According to Ms Boonmee, a 'soul' is created in the doll by chanting incantations, and filling the doll with charms and seeds, which are meant to represent "life's essence".
She then paints over the dolls to make them appear more realistic and adjusts their hair to her customers' preferences.
The dolls are sold for as much as 16,000 Thai baht (about £312), with the most expensive dolls imported from the US.
Why are they so popular?
Thailand is a deeply superstitious country, with many of its traditions rooted in its main religion, Buddhism. Local celebrities' endorsement of the dolls have also encouraged the public to believe claims about their abilities.
However, Thai prime minister Prayut Chan-ocha urged people not to "get carried away" with the dolls, according to broadcaster Thai PBS.
He said the dolls are all about superstition and are not indispensable, and advised people not to spend money on them if they cannot afford it.
Reuse content