A pregnant woman who caught Mers in hospital is one of the latest people to catch the virus in a growing outbreak in South Korea.
Middle East Respiratory Syndrome has so far caused at least 10 deaths and infected more than 120 people.
There is no known cure or vaccine for the virus and around 36 per cent of people who contract it die.
Eight of the 14 new cases announced today, including the 39-year-old pregnant woman, have been linked to the same hospital in Seoul.
South Korea's health ministry said the woman's parents had previously tested positive for Mers and she was in a stable condition.
A spokesperson said that "symptomatic treatment" was the only option as antibiotics could not be administered during pregnancy.
"The Ministry of Health and Welfare will provide all necessary support to treat the patient and ensure the safe delivery of the child," he added.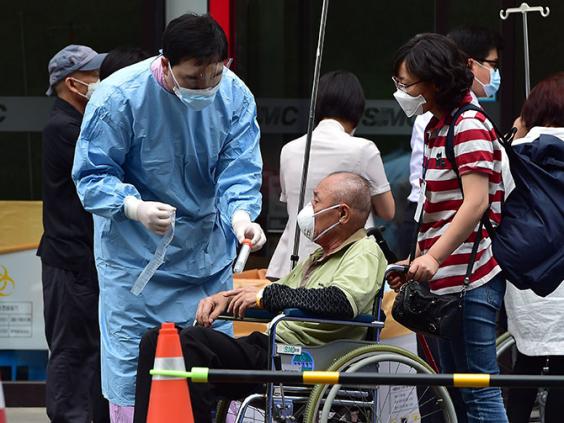 President Park Geun-hye has postponed a state visit to the US as public fear and confusion continues over the virus and health officials are criticised for their failure to contain it.
The government is in the process of designating entire hospitals for patients with severe respiratory symptoms, including the fever and cough that could indicate Mers, to reassure the public and prevent more transmission within wards.
More than 3,800 people are currently under quarantine because of their contact with infected patients, mainly in their own homes, and anyone who fails to answer two phone calls will be visited be officials.
A board of South Korean and World Health Organisation (WHO) officials have recommended that the  2,600 schools shut because of the outbreak reopen because they "have not been linked to transmission", but school boards have advocated more closures.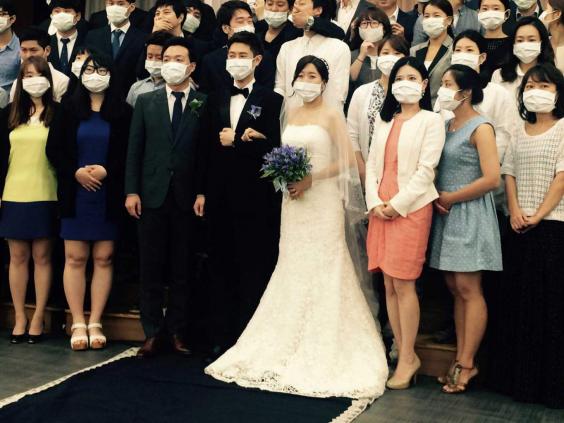 It is the largest outbreak of Mers outside Saudi Arabia, where it was first identified in humans in 2012.
The disease is a type of coronavirus from the same family that triggered the deadly Sars (Severe Acute Respiratory Syndrome) outbreak in China 12 years ago, and can cause fever, breathing problems, pneumonia and kidney failure.
The most recent victim to die was a 65-year-old man who had been treated for lung cancer and was in the same hospital as another Mers patient.
Three people were released from hospitals after being successfully treated on Thursday, bringing the total discharged to seven.
Mers has infected at least 122 people since the first patient, a 68-year-old man who had traveled to the Middle East, was diagnosed on 20 May.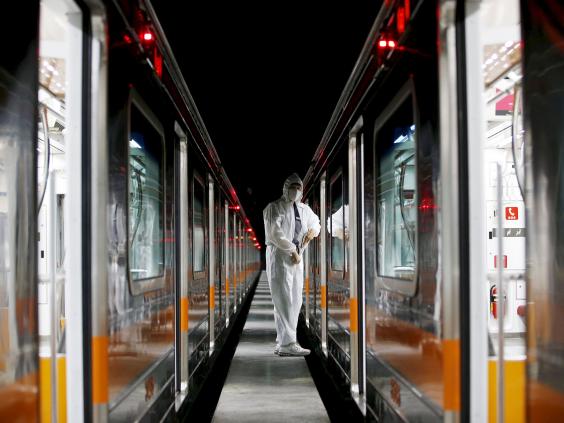 Experts say it does not "pass easily" from person to person except when there is close contact and believe camels could be a host for the disease.
Older people, those with weakened immune systems or patients with chronic diseases such as cancer, chronic lung disease and diabetes are most vulnerable.
South Korea's new cases bring the total number of Mers cases globally to 1,271 based on WHO data, with at least 448 related deaths.
Additional reporting by Reuters
Reuse content