The team searching for the missing Malaysia Airlines flight MH370, which disappeared in March this year with 239 people on board, have revealed detailed images of the underwater terrain including extinct volcanoes and a 5,000 ft canyon.
Led by the Australian Transport Safety Bureau (ATSB), the search for the missing plane is set to resume on 30 September, and the new 3D images have been collected as data to aid the search.
Mapping the floor of the Indian Ocean by using specialist sonar equipment has revealed parts of the seabed that have never been seen before, uncovering a 4,593 ft canyon at the bottom of the sea, and now extinct volcanoes known as seamounts scattered across the ocean floor.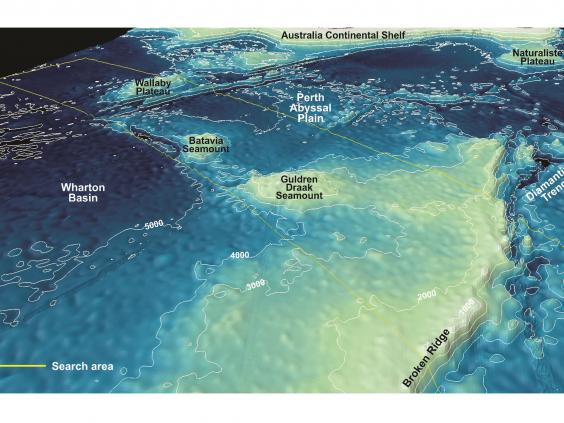 The Boeing 777 flight went missing in March after taking off at Kuala Lumpur, destined for Beijing. The limited communication that was made with the plane after it veered off its intended flight path suggests that he plane turned around and flew south, and it is believed that the aircraft ran out of fuel somewhere over the Indian Ocean.
The ATSB team is using sonar to map the "priority" area of the ocean floor, which is the arc that search teams determined is the most likely area to house the plane's wreckage, based on the "pings" from the aircraft to a satellite, which were the last actual instances of communication search teams had with the plane in March.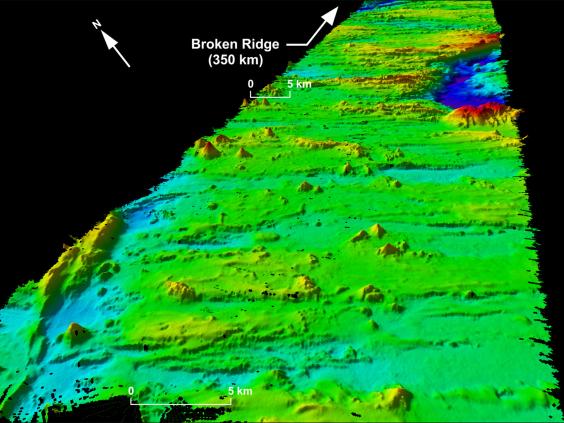 However, the priority area spans 60,000 square kilometres, and when the search team deploys its deep-water vehicles along the ocean floor, it is thought to be the most complex search effort in history.
Reuse content