On 9 August 1945, between 40,000 to 80,000 people were killed in the nuclear explosion that left much Nagasaki entirely pulverised.
Three days earlier, the city of Hiroshima was devastated by the nuclear bomb "Little Boy".
The city of Nagasaki marked the 70th anniversary of the nuclear bombing today with calls to abolish atomic weapons and stop the Japanese government's push to loosen restrictions on what its military are able to do.
Pictures showing the Japanese city of Nagasaki before and after it was flattened by the United States' uranium atomic bomb "Fat Man" reveal the instant devastation following the blast.
This photo shows what Nagasaki looked like before the bomb was dropped just after 11am: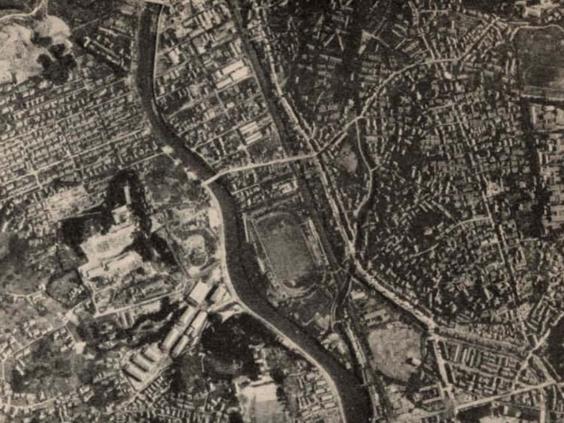 This is what was left of the city after: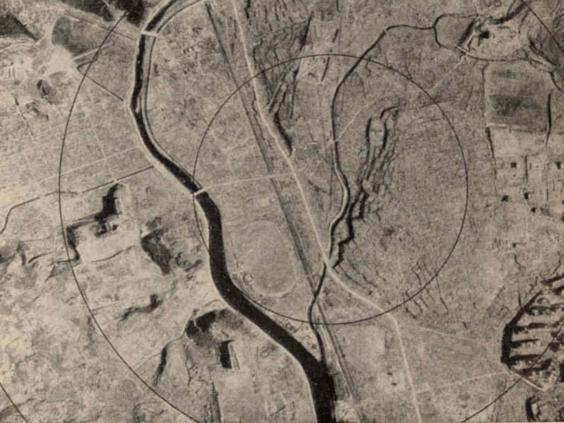 The images were printed in 1946 in a US government "strategic bombing survey", reports the Washington Post.
It records the "extent and nature of the damage, the casualties, and the political repercussions" from both nuclear attacks.
The report quotes a Nagasaki survivor who illustrates the mood after the blast: "All I saw was a flash and my body get warm and then I saw everything flying around. My grandmother was hit on the head by a flying piece of roof and she was bleeding" 
Over 80 per cent of the city's hospital beds and the Medical College, located within 3,000 feet of the centre of the explosion, were "completely destroyed", according to the report.
95 per cent of the traced survivors from within 3,000 feet of the immediate explosion suffered from radiation disease.
The devastating and long-lasting effects of the blast were seen when 86-year-old Sumiteru Taniguchi revealed his wounds from the explosion, which are still present after he was thrown from his bicycle by the blast when he was 16 years old.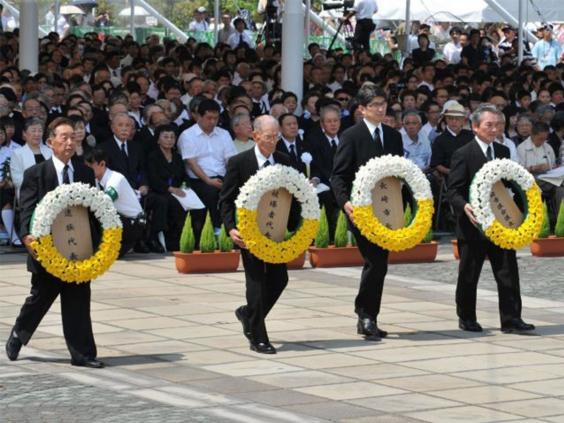 A minutes silence was held today at the Nagasaki Peace Park in a memorial ceremony and a peace bell was chimed to mark 70 years since the "Fat Man" was dropped.
Representatives from 75 countries, including U.S. Ambassador Caroline Kennedy, were among those gathered at the commemoration.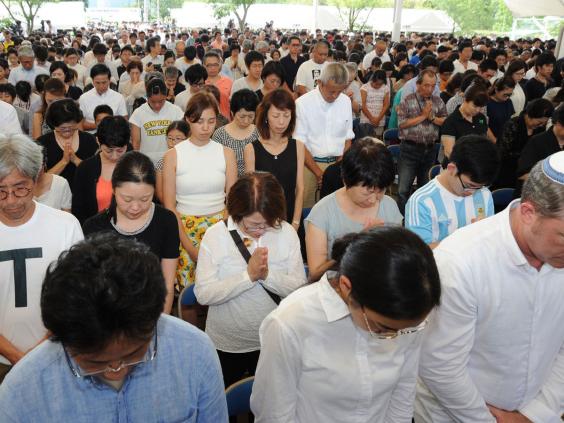 A bell was chimed as the attendants observed a minute's silence at 11:02am, the time when the U.S B-29 plane dropped the bomb.
Mayor of Nagasaki Tomihisa Taue said at the ceremony that there was "widespread unease" about proposed government legislation to loosen restrictions on the Japanese military, according to the BBC.
He added: "I urge the government of Japan to listen to these voices of unease and concern."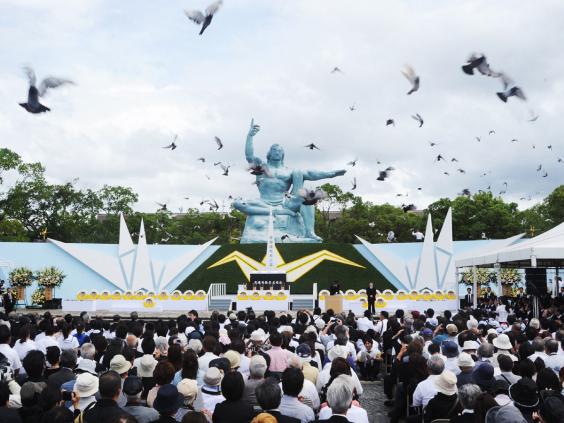 A message from U.N. Secretary General Ban Ki-moon echoed Taue's comments.
"I wholeheartedly join you in sounding a global rallying cry: No more Nagasakis. No more Hiroshimas," Ban said in a message read by Kim Won-soo, the acting U.N. high representative for disarmament affairs.
Additional reporting by Associated Press
Reuse content