A third person has died as the outbreak of Middle East respiratory syndrome (Mers) in South Korea continues to cause widespread panic as hundreds of schools were closed across the country.
At least 35 cases have been reported and hundreds of schools are closed in what is the largest outbreak outside of the Middle East.
Around 1,600 people have been quarantined, mostly at home, while soldiers deployed in areas near to outbreaks have been confined to their bases.
More than 800 schools in South Korea have now been closed or had classes cancelled since the outbreak, according to the Ministry of Education.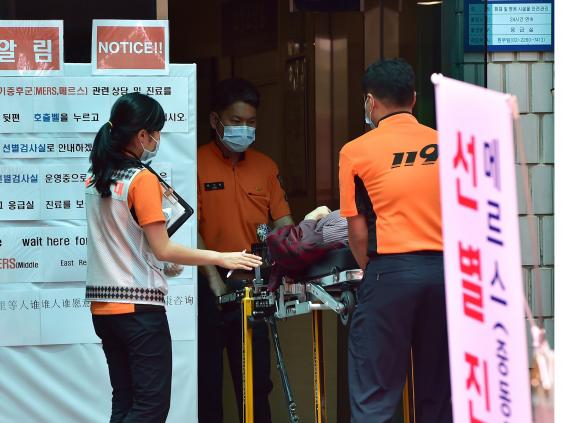 North Korea has also demanded closer border checks after South Korean authorities reported five new causes of Mers, including heat-seeking cameras to monitor temperatures of worker's migrating to the North.
Everything will be done to halt the outbreak of the disease, which began two weeks ago, according to Park Geun-hye, the South Korean President.
Mers is an infection caused by a coronavirus belonging to the same family as SARS and the common cold.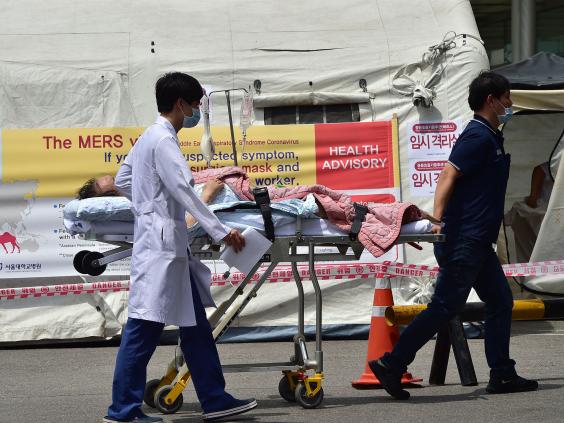 Mers has a much higher death rate than SARS, which, according to the World Health Organisation (WHO), is about 38 per cent.
While the WHO has not recommended travel restrictions, around 7,000 people from China, Hong Kong and Taiwan had cancelled trips to South Korean as of 2 June.
Japan has also said that it was considering possible quarantine measures for those arriving from South Korea.
In a statement, the World Health Organisation said: "[We are] in close contact with the country's government and Ministry of Health, and are receiving information as soon as facts are confirmed.
"We do not currently recommend the application of any travel or trade restrictions. WHO is confident that investigations under way in the Republic of Korea, including the sequencing of viruses and sharing of the findings, will contribute to further scientific understanding of this disease."
Additional Reporting: Reuters
Reuse content