The Philippines began clearing roads blocked by debris today as rescue teams searched for survivors of this week's powerful earthquake, with the death toll rising to at least 158.
Tens of thousands of residents of Bohol island, which felt the full force of Tuesday's 7.2 magnitude quake, continued to live outdoors over fears of more aftershocks, of which authorities have recorded 1,200, including one of magnitude 5.5.
Officials said at least 374 had been injured and 22 were believed to still be missing, with some feared to be trapped under a collapsed public hospital and a church in Loon, a Bohol town.
Nearly 17,000 people have yet to return home in the town of Loboc, where the island's second oldest church, the Church of St Peter, was left in ruins after the quake.
"All of them left their houses because of the strong aftershocks," said Mayor Helen Alaba, who said she had sent out teams of engineers to check if homes were safe.
The national disaster agency said at least 146 of the dead were from Bohol, 630 km (390 miles) south of the capital, Manila. There were 11 deaths on the nearby Cebu islands and another on Siguijor island.
The number of injured reached 374, with at least 22 people missing. The government has declared a state of calamity in Cebu and Bohol, where more than 3.4 million people were affected by the quake. Schools remain closed.
Damage to infrastructure, mostly roads and bridges, was initially estimated at about 179.15 million pesos (£2.6million), a public works official said.
Huge landslides caused by the quakes wrecked more than 130 schools and 2,000 houses, completely destroying some and damaging 34 bridges and nine main roads.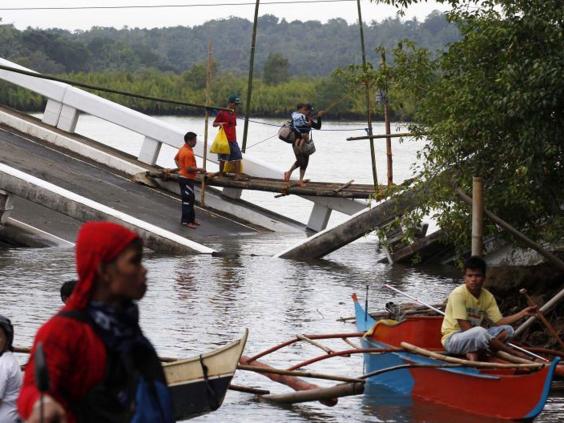 Engineers say at least three bridges in Bohol are structurally unsound and need to be replaced, the public works official said.
"To make these roads passable at the soonest, they will need millions here, to the tune of about 700 million pesos," said Bohol governor Edgardo Chatto. "We're not talking of replacements yet."
The transport department estimates restoring Bohol's damaged port of Tagbilaran City would cost about 500 million pesos.
After providing food and shelter to victims, restoration of Bohol's centuries-old churches, usually thronged by tourists, would top the government's agenda, Chatto said.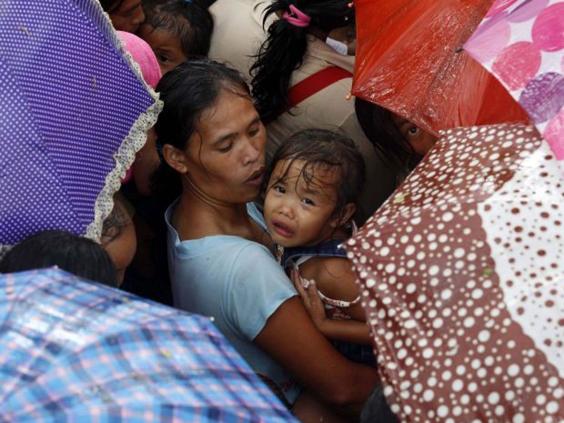 Loboc, whose residents depend mainly on tourism for their livelihoods, will need several weeks to recover before it can resume such tourist draws as river cruises and sightings of the world's smallest primate, the tarsier, a tourism official said.
Additional reporting by Associated Press
Reuse content