David Cameron was urged to intervene tonight to demand the release of a British pensioner sentenced to death for blasphemy in Pakistan after he was shot and seriously injured inside his cell on death row by a member of the country's elite security forces.
The attack on Muhammad Asghar, 70, in a jail in Rawalpindi, has raised new fears over the safety of religious minorities or those perceived to be critical of Islam in the country.
Human rights campaigners said the shooting of the retired businessman from Edinburgh, who is severely mentally ill, demonstrates the growing threat posed by vigilantes, including the police, against those who fall foul of Pakistan's notorious blasphemy laws. These, it is claimed, are routinely used to settle vendettas.
A lawyer for the Asghar family said his wife and children were "extremely distressed" and "angry" as they had been assured, after publicly pleading for his safe release, that the ailing grandfather – the first picture of whom is published today – would be freed.
Senior members of the British Pakistani community sent an open letter to The Independent this year warning that Mr Asghar was at serious risk if he was kept in prison awaiting appeal – a process which can take up to five years.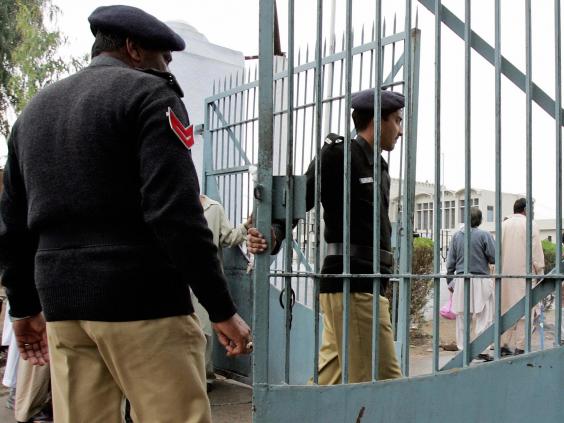 The Prime Minister said at the time that he was "deeply concerned". The Foreign Office said it had "raised our concerns with the local authorities at a senior level". But supporters said this did not go far enough.
It is understood Mr Asghar was visited by British officials a few days before the shooting. The gunman was named locally as Mohammad Yousuf, a constable in the elite force of the police commandos. He is alleged to have walked into Mr Asghar's cell with a concealed weapon and opened fire, injuring the Briton in the back and arm before he was overpowered by guards.
Legal counsel for Mr Asghar, who asked not to be identified, said firearms were not allowed in Adiala jail, where he was being held.
"He had recently been moved to a separate area within death row for blasphemy cases," the lawyer told The Independent. "We had been raising concerns about his safety with the authorities. Now our worst nightmare has come true."
Punjab's inspector general of prisons, said two assistant superintendents and six other officials have been suspended pending an inquiry.
Mr Asghar was arrested in 2010 and sentenced to death in January this year after a disgruntled tenant presented letters he had written allegedly claiming he was a prophet.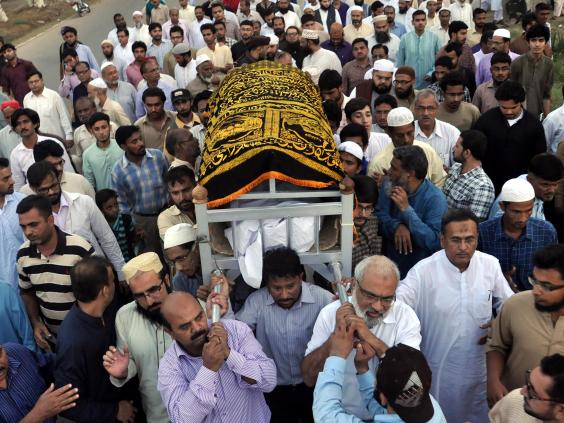 In court, his family were not allowed to present expert evidence that he was suffering from paranoid schizophrenia and was unfit to stand trial.
The family's solicitor, Aamer Anwar, said he had met Mohammad Sarwar, the Governor of Punjab and a former Labour MP for Glasgow Govan, in the summer and demanded urgent action.
"Mr Asghar's life is in the hands of the British Government and if David Cameron fails to intervene then he will be held personally responsible if Mr Asghar were to die. It is no longer acceptable for him to simply pass the matter to the Foreign and Commonwealth Office who to date have achieved absolutely nothing," Mr Anwar said.
Maya Foa, of the legal charity Reprieve, said "The UK Government must redouble their efforts on this front – and as a first step, must urgently ensure he is moved today to a safe location in Pakistan, until he is well enough to travel."
David Griffiths, Asia-Pacific deputy director at Amnesty International, said the attack proved there was no safe haven for those accused of blasphemy. "That the shooter was apparently a prison guard, the very person who should be providing that protection, indicates yet again the depth of the problem," he said.
Last week, a moderate academic from Karachi, Muhammad Shakeel Auj, was shot and killed. The attack followed a campaign two years ago when he was accused of blasphemy over a speech he had made on a visit to the United States.
Two prominent politicians who suggested reforming the law have been killed. Salmaan Taseer, a former governor of Punjab province, was assassinated by his own elite police bodyguard. His killer, Mumtaz Qadri, who was sentenced to death, is among the other inmates in Adiala jail.
Reuse content