Crowds flocked to the rain-soaked streets of Manila in the Philippines to take part in an outdoor Mass led by the Pope.
Despite torrential downpours cause by a tropical storm, six million people turned out to cheer on the Pontiff. And it was quite a spectacle.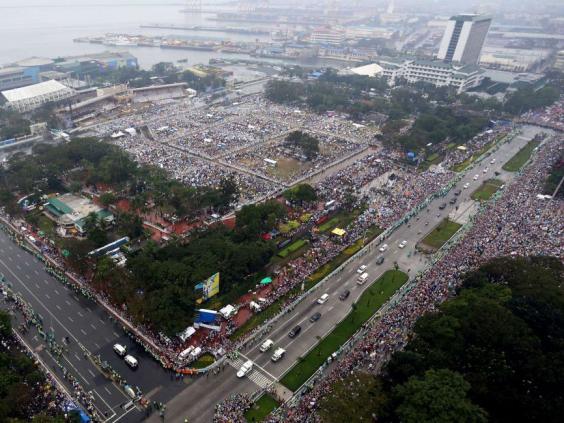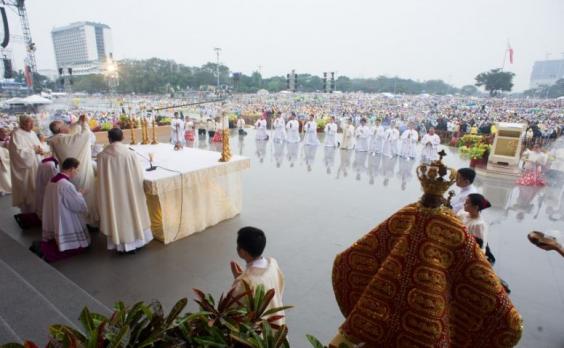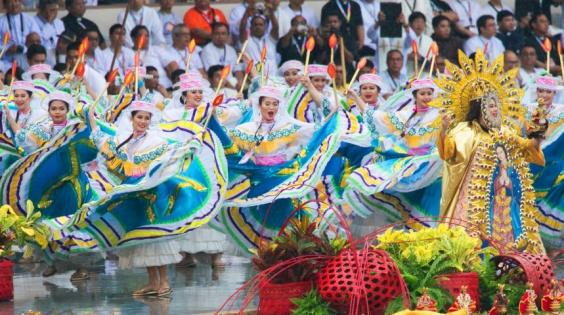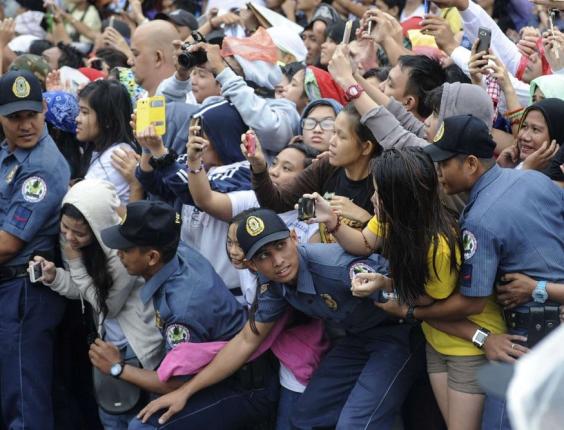 Pope Francis ended his six-day tour of Asia at the ceremony in Rizal Park where millions of people stood dressed in elaborate outfits and rain ponchos to welcome him as he passed through designated routes in his "Pope-mobile".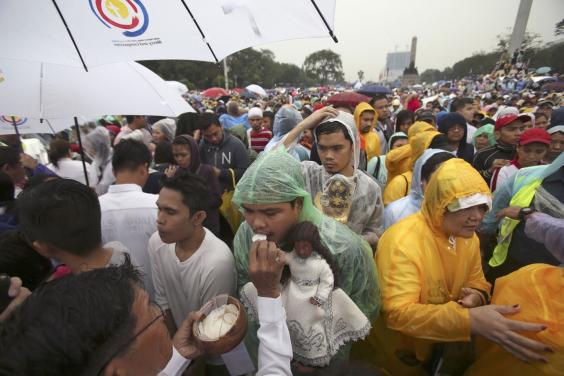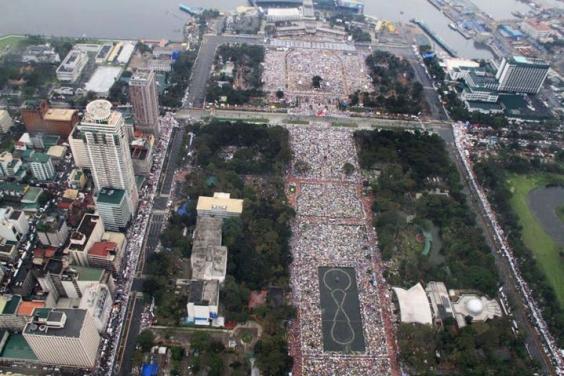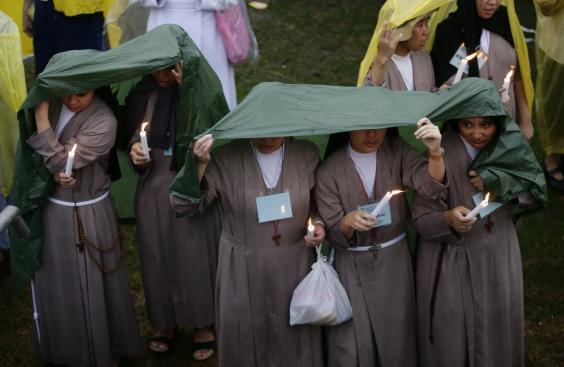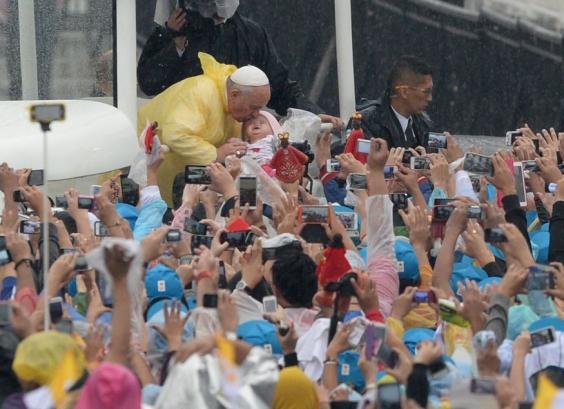 He appealed for Filipino Catholics, of which there are around 80 million in the country, to protect their young from sin and temptation so they can become missionaries of the faith.
The number of people surpasses the five million who attended an appearance by St John Paul II in the same park spanning 60 hectares (148 acres) in 1995, Vatican spokesman Reverend Federico Lombardi said.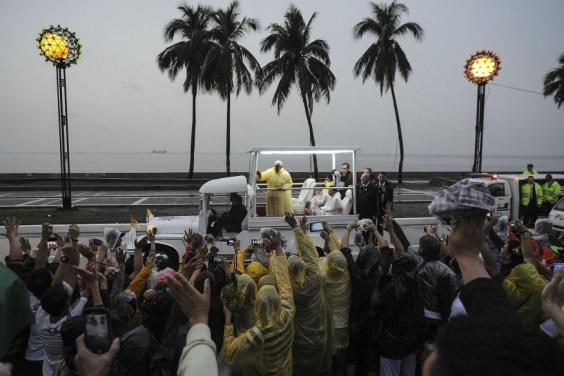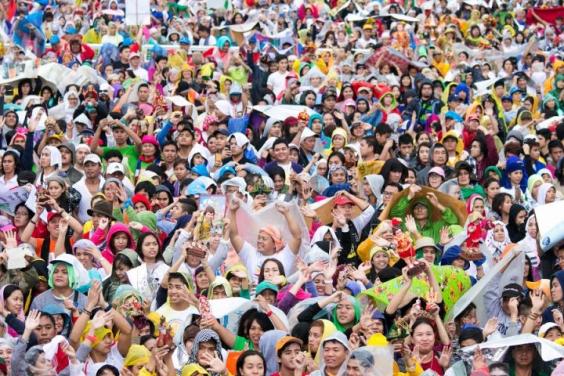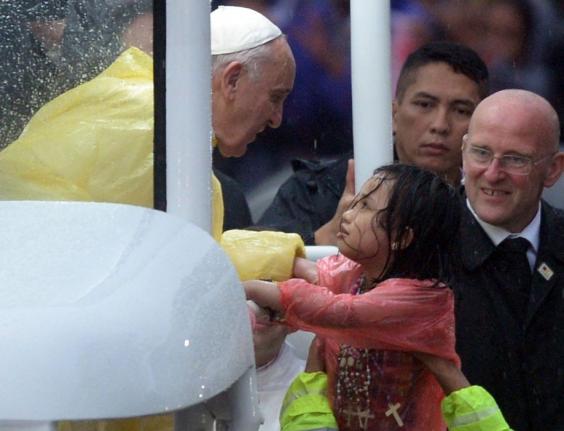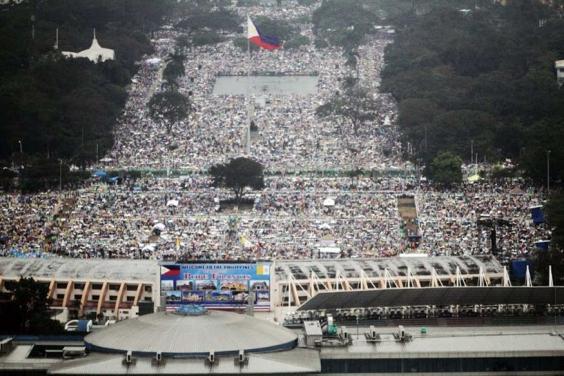 He said to the crowd: "We need to see each child as a gift to be welcomed, cherished and protected.
"And we need to care for our young people, not allowing them to be robbed of hope and condemned to a life on the streets."
The pope also comforted to 12-year-old Glyzelle Palomar, a former street child, who wept as she asked him why children suffer so much and why some are neglected by their parents to end up on the streets becoming dependant on drugs and prostitution.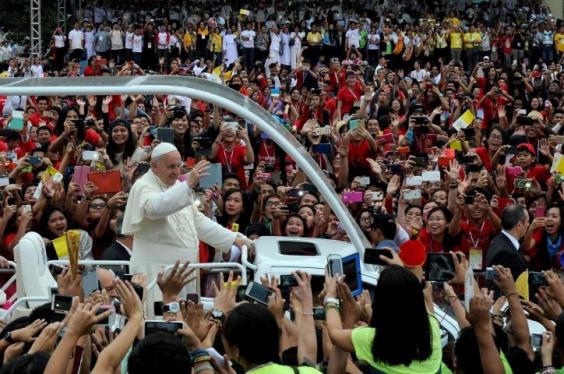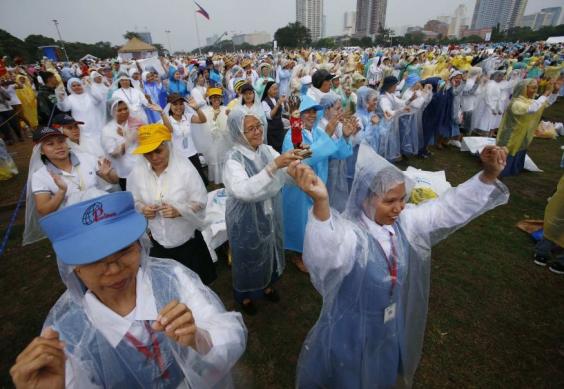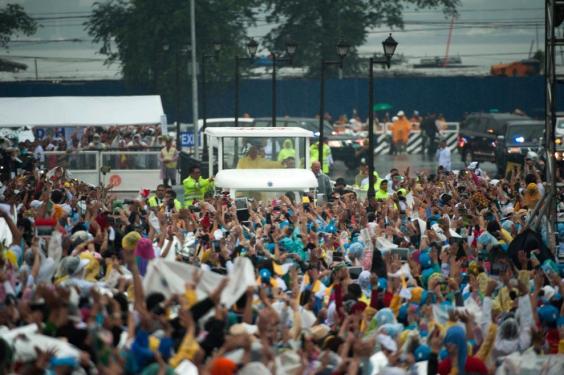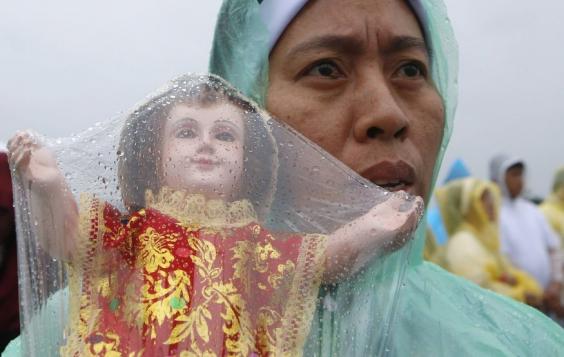 He told the girl that he had no answer however he said: "Only when we are able to cry are we able to come close to responding to your question."
"There are some realities that you can only see through eyes that have been cleansed by tears," he added.
Reuse content