At least 16 people have been killed and 11 injured after falling down a shaft at a South Korean music festival.
Officials said a ventilation grate collapsed under a group of concert-goers, plunging them ten metres downwards into an underground car park.
The fans of the popular Korean girl band 4Minute had climbed on top of the ventilation shaft to get a better view of the performance.
Rescue workers have warned that the death toll from the tragedy might rise further.
The accident occurred in the city of Seongnam, located directly to the south-east of the country's capital Seoul.
A local fire official told South Korea's Yonhap news agency: "Twelve people were killed at the scene, two others were killed while they were being rushed to the hospital.
"Others are assumed to have passed away while receiving medical treatment."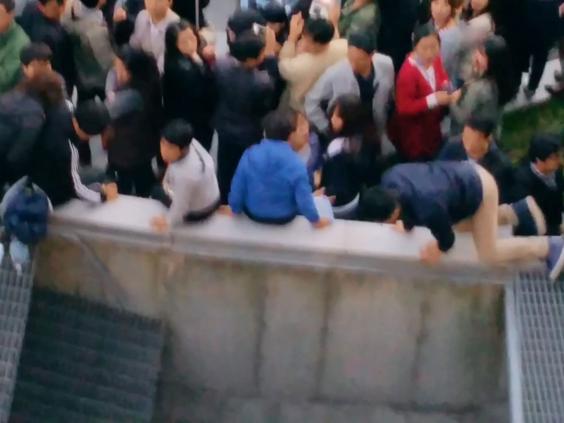 The conference was being viewed by about 700 people, and was part of a festival held at the Pangyo Techno Valley, an industrial complex for South Korea's technology industry.
An eyewitness told the local YTN news channel that there "was a sudden, loud screaming, and when I turned it looked as if people were being sucked down into a hole".
The tragedy comes six months after the sinking of the Sewol ferry in South Korea, an accident that claimed more than 300 lives.
Reuse content