Hundreds of mourners have attended the funeral of a British backpacker brutally murdered in Thailand.
Hannah Witheridge's battered body was found on a beach on Koh Tao on 15 September alongside that of fellow Briton David Miller, 24, from Jersey.
On Friday, a white horse-drawn hearse with a mounted police escort took Ms Witheridge's body from her family home in Hemsby, Norfolk, to the village's St Mary The Virgin church.
Scores of people, many in tears, arrived for the funeral service, billed as "Hannah's Party", with many wearing bright clothes to celebrate her life on the request of her family.
The funeral comes after the two Burmese men who admitted to murdering Ms Witheridge and Mr Miller allegedly retracted their confessions.
Zaw Lin and Win Zaw Htun, both 21, were arrested by Thai police last week. Police said the arrested men had confessed to the crime, despite the fact that the two had yet to appear in court to face any charge and speak for themselves.
But Burmese embassy official Aung Myo Thant was quoted by the Bangkok Post, citing the Myanmar's 7Day Daily newspaper, as saying the men were tortured into confessing.
"They told me that they were on the beach that night drinking and singing songs," he said. "They said they didn't do it, that the Thai police [along with their Myanmar-Thai translator] beat them until they confessed to something they didn't do.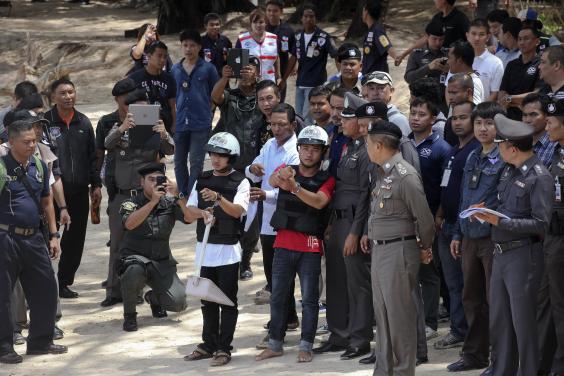 "They're pleading with the Myanmar government to look into the case and find out the truth. They were a really pitiful sight. Their bodies had all sorts of bruises."
The murder inquiry has been marred by contradictory statements by officials. Police were widely accused of bungling the investigation, including chasing the wrong leads and failing to seal off the crime scene quickly enough, and pressure grew for them to solve the crime quickly.
However, Thai police have staunchly defended their inquiry and insist DNA samples found on Ms Witheridge match samples taken from the two men.
Additional reporting by PA
Reuse content