Thai police have put up a reward of £13,000 for any information leading to the arrest of those behind the brutal murder of two British backpackers.
Police Colonel Kissana Phathanacharoen said 700,000 Baht was being offered (roughly £13,300) – a considerable sum in the South East Asian nation.
David Miller, 24, and Hannah Witheridge, 23, were killed on the small island of Koh Tao in the Gulf of Thailand on 15 September after attending a beach party.
"We're working around the clock," Mr Phathanacharoen said. "We're trying to narrow our inquiries and collect more evidence. We're encouraging the public who many have information to come forward.
"We're checking DNA but this is not the only thing we are looking at to prosecute the suspects."
He added that his team had taken samples from "more than eight" Thai footballers who reportedly threw a party at the same venue the Miller and Witheridge visited before they died.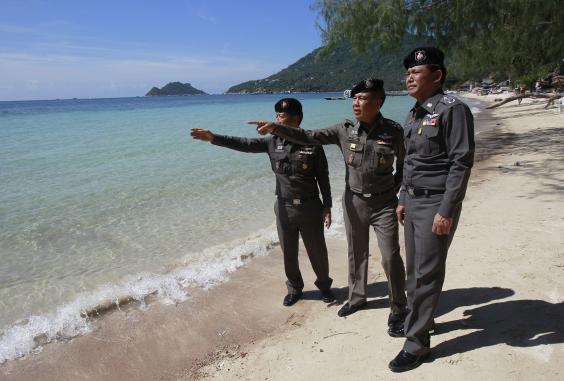 Roughly 150 police officers have been posted to the island to boost the force's reach, however despite a number of leads being reported and CCTV being released, it appears officers are no closer to securing a suspect.
Earlier this week detectives said they had identified two men they wanted to speak to as part of the investigation, who are reportedly related to the village leader on Koh Tao.
However, an English-language article for broadcaster Thai PBS today said that a key witness claims to have seen a "foreigner" kill Miller and Witheridge.
According to the English-language Bangkok Post, police were also questioning early risers, particularly those awake between midnight and 6am, with Police Commander Lieutenant General Panya Mamen telling reporters yesterday that his officers had checked 85 per cent of people who get up early on the island.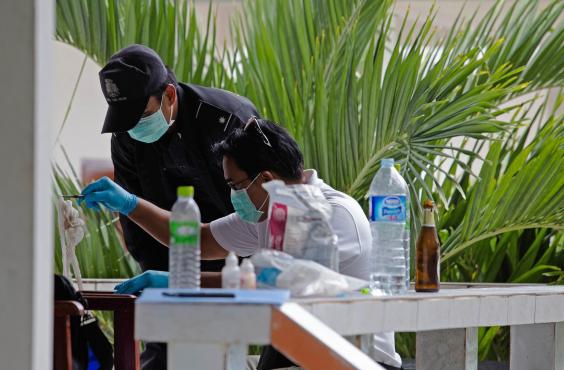 A post-mortem examination found that Witheridge had died from head injuries, while Miller was killed by blows to the head and drowning.
His father told the Daily Mail: "It has become clearer and clearer that it is quite likely David was stepping in to help a girl who was in trouble."
Reuse content