At least two people died on Sunday in an apparent grenade attack against anti-government protesters who are occupying an upscale shopping area of Thailand's capital.
A 40-year-old woman and a 12-year-old boy both died near central Bangkok's Ratchaprasong intersection - the location of major shopping malls and luxury hotels.
Explosives experts from the police and army are now investigating the cordoned off area.
The blast followed an assault on anti-government protesters in the eastern province of Trat on Saturday night, that killed a 5-year-old girl and wounded dozens of other people.
The perpetrators have not been identified in either attack, but in the ongoing political chaos both sides have blamed the other for instigating violence.
Police Lieutenant Thanabhum Newanit said of the attack on Saturday that unidentified assailants in a pickup truck shot into the crowd and two explosive devices went off. It was not clear whether the protest group's guards fought back.
A protest leader, Sathit Wongnongtoey, said Sunday's explosion was caused by a grenade as six protesters were hurt Friday night by a grenade attack in the same area.
At least 18 people have been killed and hundreds hurt since protests began three months ago.
Demonstrators, who are occupying several key intersections in Bangkok, are calling for Prime Minister Yingluck Shinawatra to step down and make way for an appointed interim government to implement anti-corruption reforms.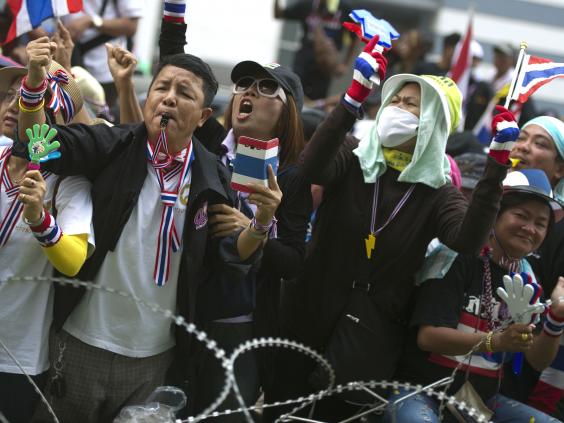 While the protesters have failed to force Yingluck out through self-declared deadlines, they have blocked the Prime Minister from working at her normal offices and delayed completion of early elections that she has called, undermining efforts to restore political stability.
"I strongly condemn the use of violence in recent days that has caused many deaths both in Trat province and, especially, at Ratchaprasong today, which is particularly saddening and disturbing since the lives of children were lost," Yingluck said in a statement on Sunday night.
"The violent incidents are terrorist acts for political gains without any regard for human lives," she said. "The government will not tolerate terrorism and has ordered a full investigation by authorities to find the culprits and bring them to justice without exception."
Thailand has seen sometimes violent political conflict since 2006, when then-Prime Minister Thaksin Shinawatra, Yingluck's brother, was ousted by a military coup after being accused of corruption and abuse of power.
Thaksin's supporters and opponents have since taken to the streets for extended periods in a power struggle.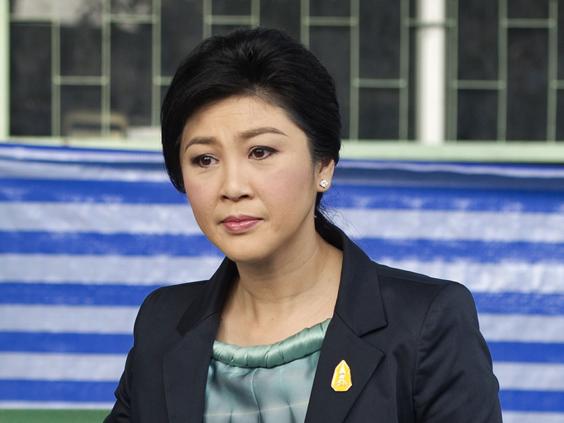 In 2010, pro-Thaksin "Red Shirts" occupied part of Bangkok for two months, and were assisted by their own armed militia. More than 90 people were killed in violent confrontations, with the army finally ordered to sweep away the demonstrators.
The Red Shirts have mostly kept a low profile during the current political unrest, but held a meeting Sunday to discuss how to respond to the crisis.
Additional reporting by AP
Reuse content