Britain's command of the troubled and dangerous Helmand province in Afghanistan has come to an end, with a ceremony in Camp Bastion marking the official handover to the US military.
This signals the end of UK-led combat missions in Afghanistan, a full eight years after troops were first deployed as part of Task Force Helmand.
This military operation involving tens of thousands of servicemen and women was originally created with the aim of stabilising the troubled region, though this mission quickly evolved as the influence and power of local warlords and Taliban became better understood.
Here's a breakdown of the UK's presence in numbers:
448
The number of British soldiers who have died in Afghanistan since 2001 (of around 3,000 total coalition deaths). The vast majority of deaths have been low-rank soldiers killed on foot while out patrolling. 226 of those were caused by explosives and 116 were shot. Accidents such as vehicle crashes have accounted for 34 of the total deaths, with 21 caused by other causes including friendly fire and suicide.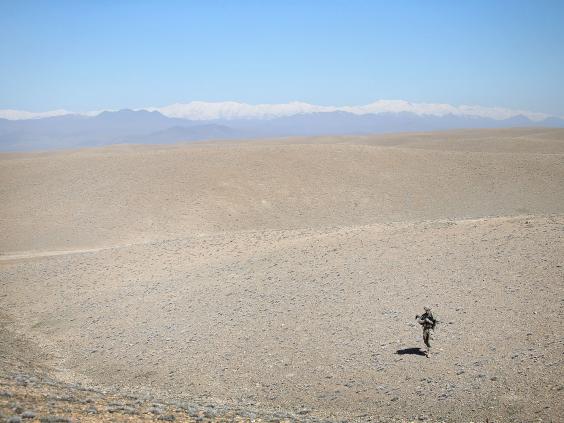 23,000 sq mi
The size of the Helmand province – roughly half the area of England. The region is a mixture of mountains, farmland and desert, with three main groups (tribal warlords, Taliban leaders and drug traffickers) controlling the area prior to the  arrival of Western troops.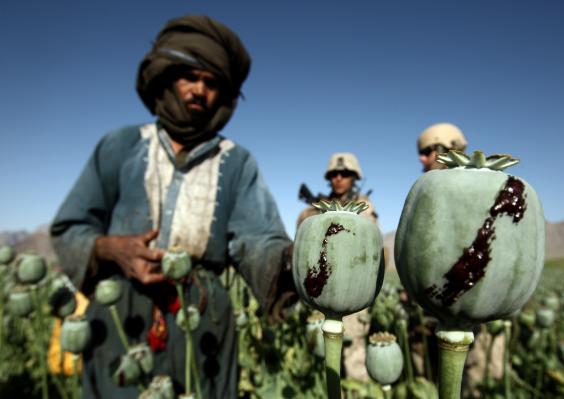 90%
Percentage of the world's non-pharmaceutical-grade opium produced in Afghanistan. Helmand has long been the centre of this production and the UK army was sent to the province with the aim of stopping this illegal trade. Between 2002 and 2013 the amount of land given over to opium production rose from just under 75,000 hectares to 209,000 hectares – more than enough to exceed global demand.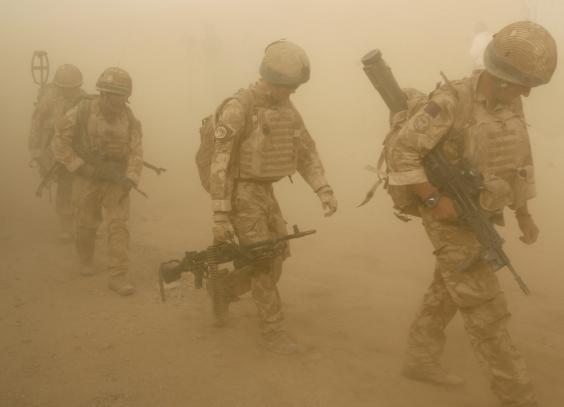 3,800
The approximate number of personnel first sent to the region. The majority of these were engineers and support troops meant to help with the reconstruction of the region, with only roughly a quarter of the initial deployment actual combat infantry.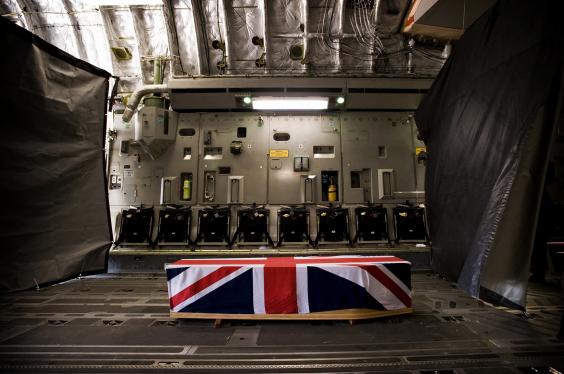 10,000
The peak number of British troops in the region in 2011. Five thousand troops will remain in the war zone until December at Camp Bastion under US command, with 57,000 more Isaf troops (the Nato-led International Security Assistance Force created in 2001) remaining in the country. The majority of these are American and plans for their departure are still unconfirmed.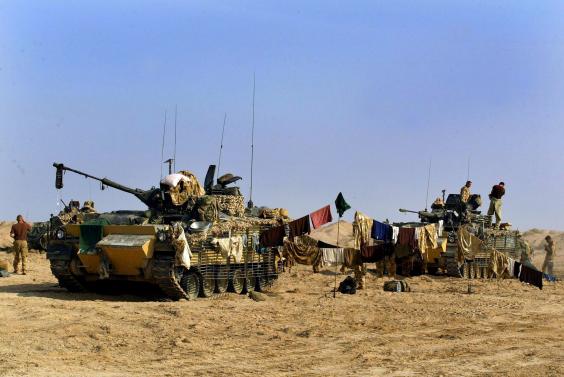 3,345
The number of vehicles and major pieces of equipment in the province waiting to be redeployed. All of these must be cleaned and fitted for transport with A 25-tonne Warrior armoured vehicle taking roughly three days for a team of three working 8 hours a day to get ready for transport. So far, 1578 vehicles and items have been redeployed from the front line for future operations. Remaining kit will be auctioned off.