A plane has crashed in a failed landing attempt in Taiwan, with 47 feared dead, local officials have said. 
Eleven people are also believed to have been injured in the crash outside the village of Xixi, as flight GE222 attempted to land near Magong airport on the Penghu Islands, about 30 minutes off the western coast of Taiwan.
Flight GE222, operated by Taiwanese airline TransAsia Airways, left the southern port city of Kaohsiung at 4:53pm with 54 passengers and 4 crew on board.
On Wednesday evening, firefighters were working to free those still trapped on board. They were later joined by around 200 military personnel, Taiwanese Defense Ministry spokesman Maj. Gen. Luo Shou-he said.
Military vehicles and ambulances were rushing people to hospitals, and an air force rescue team was on standby to transfer survivors to Taiwan's main island if needed for treatment, according to the defence minsitry. Photos in local media showed firefighters using flashlights to look at wreckage in the darkness, and buildings and cars damaged by debris.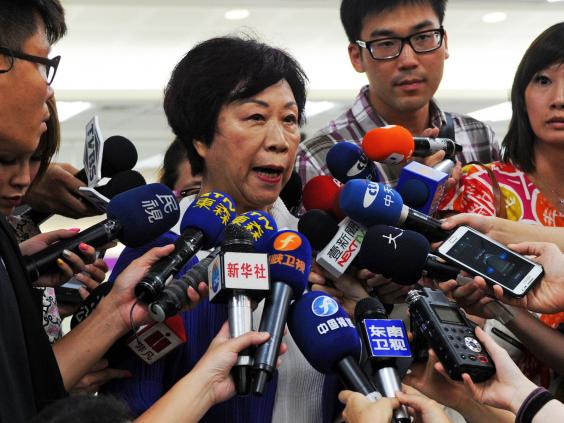 Taiwan has been blighted by bad weather caused by Typhoon Matmo and the Central Weather Bureau was advising of heavy rain through the evening. But the aviation agency reported that as the plane approached, visibility was 1,600 meters (one mile), which met standards for landing. Two flights had landed prior to GE222, it added.
However, the county fire department said heavy rain had likely reduced visibility, leading the pilot to make his first, failed, landing attempt. During the second attempt, the aircraft caught fire, according to reports.
Taiwan's Transport Minister, Yeh Kuang-shih, was quoted by the government's Central News Agency as saying 47 people were killed and after the plane crashed. The agency had earlier cited a local fire brigade chief who said 51 people had been killed.
President Ma Ying-jeou called it "a very sad day in the history of Taiwanese aviation" and ordered authorities to quickly clarify the details, said a spokesman for his office, Ma Wei-kuo.
TransAsia Airways' general manager, Hsu Yi-Tsung, tearfully apologized for the accident, and told reporters the carrier was arranging to take the relatives of passengers on the flight to Magong on Thursday morning. The firm would spare no effort in the rescue and in handling the aftermath, he added.

Taiwan's last major aviation disaster also was near Penghu. A China Airlines Boeing 747 broke apart in midair in 2002 and crashed into the Taiwan Strait, killing all 225 people aboard. 

In October 2013, a Lao Airlines ATR-72 crashed during a heavy storm as it approached Pakse Airport in southern Laos, killing all 49 people on board.
Additional reporting by AP
Reuse content