Uber, the taxi-hailing and booking app, has restarted services in India's capital just over a month since the service was banned following allegations that a woman was raped by one of its drivers.
At the time, the attack triggered protests in the capital and reignited debate about the women's safety in the country, especially in New Delhi, which has widely been redubbed India's rape capital.
Uber was forced to acknowledge that it did not carry out background checks on its drivers for its Indian business after it was discovered that the suspect in the Delhi attack was already on bail for sexual assault.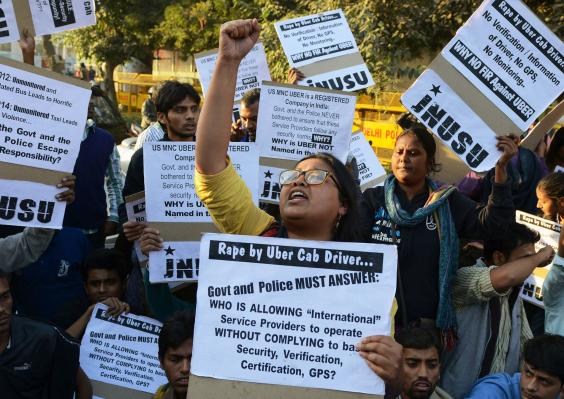 Uber's apps were working in New Delhi again on Friday however, and a spokesperson for the company said it had agreed to apply for a radio taxi licence, which it had previously claimed did not apply to technology companies connecting passengers with drivers.
It also claimed to be "setting an even higher standard" than its current industry requirement, adding it was introducing a range of additional safety measures for its passengers, including more thorough checks on drivers, an in-app emergency button and a dedicated incident response team.
"Our commitment to make transportation safe in Indian cities has never been more absolute," the company said in a statement.
The American company has been tackling a series of scandals and bad press in recent months, including a driver in London offering to perform oral sex on a female passenger when she was alone in the car. The company offered the woman £20 in compensation.
Less than a month ago an Uber driver was charged with rape in Boston, leading the police to issue a safety alert to women in the area.
Two weeks ago a London Uber driver was suspended for allegedly throwing a gay couple out of a car for kissing.
Additional reporting by Reuters
Reuse content