A sex tape reportedly filmed in a clothing store's changing room has gone viral in China as authorities condemned the explicit video as "against socialist values".
The short clip, which rapidly went viral on China's hugely popular social media networks Weibo and WeChat on Tuesday, showed a man clothed in black and a naked woman having sex in a Uniqlo changing room in the Beijing flagship store.
Internet censors scrabbled to ban the video – which has now reportedly been taken down by the Cyberspace Administration of China – as it was shared by millions across the Chinese version of Facebook, Weibo, and WeChat, the country's version of Twitter.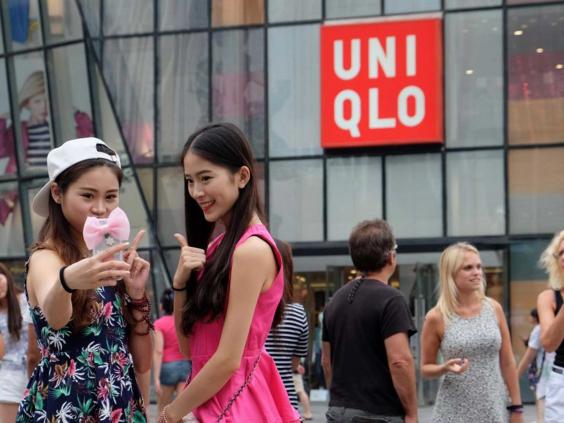 Executives of the social media giants have been ordered to participate in the investigation as the agency released a statement claiming "the obscene fitting room video" had "severely against socialist core values," the South China Morning Post reported.
The organisation also suggested that the video could be a public relations ploy – an accusation firmly denied by Uniqlo.
In a statement, the Japanese retail giant – which has stores in 14 countries – reminded customers to "abide by social ethics, maintain social justice and correctly and properly use the fitting spaces provided by Uniqlo stores".
The world's most sexually satisfied countries
The world's most sexually satisfied countries
1/12 12. China

AFP PHOTO / GREG BAKER

2/12 11. Germany

AFP PHOTO/CHRISTOF STACHE

3/12 10. Nigeria

PIUS UTOMI EKPEI/AFP/Getty Images

4/12 9. Australia

SAEED KHAN/AFP/Getty Images

5/12 8. India

NARINDER NANU/AFP/Getty Images

6/12 7. Mexico

Chris Jackson/Getty Images

7/12 6. Netherlands

BRAM VAN DER BIEZEN/AFP/Getty Images

8/12 5. Greece

LOUISA GOULIAMAKI/AFP/Getty Images

9/12 4. Brazil

CHIBA/AFP/Getty Images

10/12 3. Italy

Franco Origlia/Getty Images

11/12 2. Spain

AFP PHOTO/ CRISTINA QUICLER

12/12 1. Switzerland

Mark Kolbe/Getty Images
Beijing police are reportedly investigating who made the clip and how it appeared on the internet.
Meanwhile, Chinese consumers appear anything but upset by by the video's appearance. The Guardian reported that commemorative t-shirts had appeared celebrating the video – and hundreds descending on the store in the capital where the clip was allegedly filmed to take selfies.
Reuse content