A man in a small Australian outback town drove his plane to the pub and parked up outside before sitting down for a cold beer.
Police were called to the Purple Pub in Newman after a 200-strong crowd reportedly followed the small yellow plane as it taxied down the main road on Friday.
The light aircraft, which has no steering wheel, had crossed from one end of the town to the other with its propeller running, officers said.
Its wings had been detached but police said it had still posed a danger to traffic.
Sergeant Mark Garner told ABC that officers spoke to its 37-year-old owner, described as a "local character", who was inside the pub.
"When we arrived we found a Beechcraft two seater prop-driven plane parked in one of the bays," he added.
"There was no-one there. The wings were off the plane."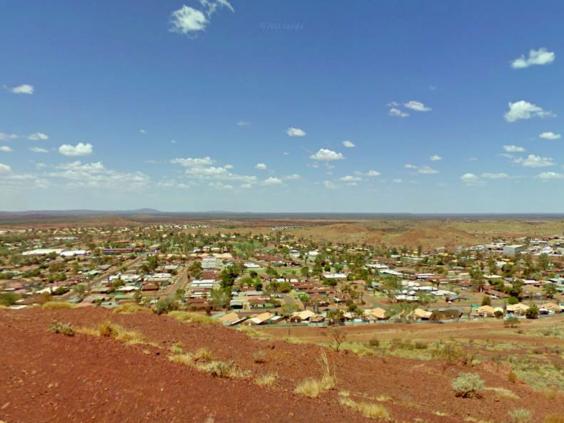 Sgt Garner said the lack of a steering wheel and the fact the propeller was rotating made the stunt very dangerous as children had just come out of school.
The driver passed a breathalyser test at the scene and the aircraft was later towed from the pub.
Police said they treating it as a serious incident and charged the man with endangering the life, health and safety of residents.
He was found not to hold a pilot's licence, the BBC reported, and is due to appear in court on 18 November.
A neighbouring police force in Esperance was so tickled by the bizarre incident that it posed a picture of the plane on Twitter for a caption competition.
"Maybe the stewardess refused to serve drinks on board," one person offered, while another quipped: "When all else fails, you just have to wing it."
Reuse content