Police have found human remains in a crocodile thought to have attacked a man in a boat while fishing with his family this weekend.
The remains were found inside an almost five meter long saltwater crocodile that was shot by police looking for a man who was attacked in an Australian national park while fishing with his family on Saturday afternoon. It was one of two crocodiles shot by police during the search, around 1.5 kilometres from where the attack took place.
The man and his family were in an area of the park recently opened to the public, police told the Sydney Morning Herald.
The man, who has not been identified but is thought to be from the city of Darwin in the Northern Territory, was on a boat with his family when the crocodile took him, police said. Police are investigating the attack, which happened on the South Alligator River, near Cooinda.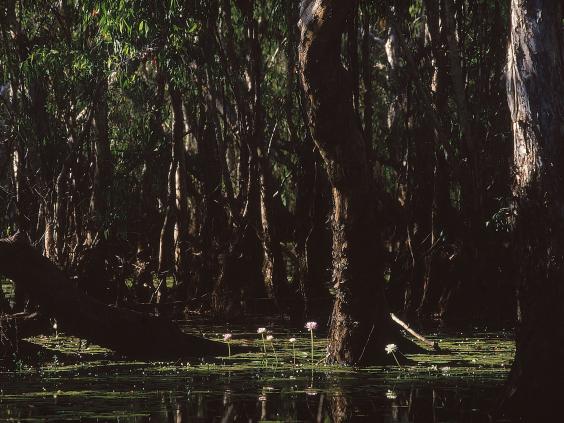 The victim's wife and daughter-in-law drove for two hours to raise the alarm, local reports said, because there is no mobile phone coverage in much of the national park. The man's son is understood to have taken part in the initial search for his father.
The remains found inside the crocodile have not yet been formally identified, and have been sent for forensic examination.