Amazing photographs have emerged of a newly formed volcanic island in the Pacific Ocean – but admire them while you can because scientists claim it will soon disappear.
The island, located about 65 kilometres off Tonga's main island of Tongatapu, began forming in January after the ash from the eruption of an underwater volcano accumulated in the sea.
Eventually, so much ash accumulated that the small island was formed. Tonga's land and natural resources ministry have confirmed that the island is 800m wide and 1.3km long – but that it may not stay that size.
Photos emerged of the island after local hotel owner GP Orbassano, his friend and his son, visited the island on Saturday taking a series of amazing pictures.
But fellow tourists better get themselves over soon as scientists have warned the island may only be around for a few weeks.
Professor of volcanology at the University of Cambridge Clive Oppenheimer said the new island, formed first of ash and then lava, had survived the first test as similar ash islands are destroyed by waves as they form.
"But this has evidently been going on for a while, so is unlikely to disappear overnight," he told The Daily Telegraph.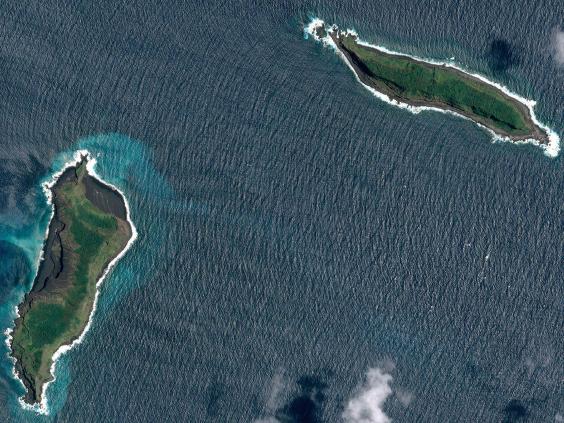 Mr Orbasso, an Italian national who moved to Tongo more than 20 years ago, said when he heard about the island he had to photograph it.
Indonesian retreats: The Big Six
Indonesian retreats: The Big Six
"We had a beautiful view of the volcano, which inside is now full of green emerald water, smelling of sulphur and other chemicals," he told Radio Australia's Pacific Beat.
"This was a great location. It's not every day a new island appears in the middle of the ocean," he added.
Reuse content