The Australian Prime Minister has dismissed a campaign against gendered toys, saying people should "let boys be boys and let girls be girls".
Tony Abbott put the No Gender December campaign, similar to Britain's Let Toys Be Toys, down to "political correctness".
It is gaining traction in Australia ahead of Christmas, with Greens senator Larissa Waters backing the push to stop toys and games perpetuating outdated stereotypes, saying "no child's imagination should be limited".
When asked about the campaign by Channel Nine news on Tuesday, Mr Abbott, who has three daughters, said he did not support it.
"I certainly don't believe in that kind of political correctness," he added.
"Let boys be boys, let girls be girls - that's always been my philosophy - and above all else, let parents do what they think is in the best interests of their children."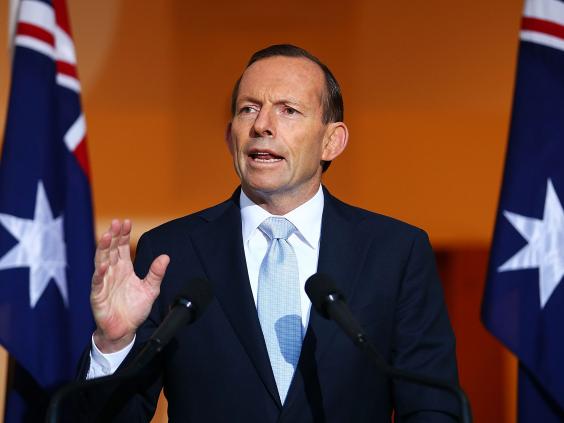 The campaign is asking people to sign online pledge that "there is no place for gender stereotypes under my Christmas tree".
Ms Waters said the separated pink and blue aisles of categorised toys and gender targeted advertising can seem "harmless" but has repercussions.
"Setting such strong gender stereotypes at early ages can have long-term impacts, including influencing self-perception and career aspirations," she added.
"Outdated stereotypes about girls and boys and men and women, perpetuate gender inequality, which feeds into very serious problems such as domestic violence and the gender pay gap."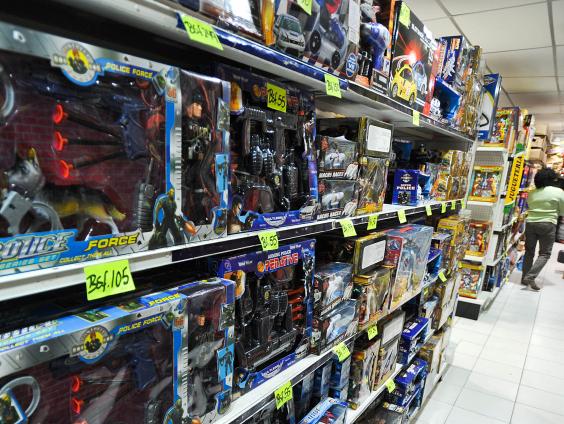 She was lambasted by Australia's right-wing press for her statements, with one accusing her of trying to "ruin Christmas" under the headline "Greens' War on Barbie", with her head Photoshopped on to a doll.
Writing in The Hoopla in the wake of the criticism, she slammed the "sensationalist outcry" and pointed to the example of a seven-year-old British girl, Maggie, who said Tesco was "stupid" for having a sign labelling superhero toys "for boys".
She added: "Research shows that countries where gender stereotyping is more accepted have higher levels of violence against women.
"Of course, the gendered marketing of toys is just a small piece of the cultural context that creates attitudes of gender inequality. But it doesn't mean that we should ignore the issue."
Gender-neutral toys
Gender-neutral toys
1/14 Girls can be engineers too

Women at work: the GoldieBlox ad that bucked stereotypes and went viral

via youtube

2/14 Dolls for girls

Blonde and beautiful? Many dolls targeted at young girls are disproportionately thin, with pert features and breasts, and feet shaped to wear high heels

3/14 Lottie, not Barbie

Pink stinks: a Lottie doll, which is designed to have the same proportions as a nine-year-old girl

4/14 Pinks for girls

In the pink: The shift towards dividing toys happened in the Nineties, when a proliferation of pinks and blues flooded the market

Rex Features

5/14 Gender-segregated toys.. a new thing?

The Lego's 1970s ads featured a girl in dungarees holding up what she's made

6/14 Toys R Us

Toys R Us in Sweden launched with a new gender-neutral revamp in December

Getty Images

7/14 Kinder denied having gendered eggs last August..

The pink eggs contain dolls, while the blue eggs will contain toy cars.

8/14 The controversial 'boys stuff' range

Toys from the "boys stuff" range at Marks & Spencer. M&S have now gone gender neutral

9/14 Girls can be doctors too

A 'girly' Doctors set.. (because female doctors have pink bags right?)

10/14 Pink for girls, blue for boys

Even Robotic puppies are gender-targeted

11/14 Pink cakes for girls..

12/14 Boys play with science toys

13/14 Only girls cook eggs..

Ella Valentine eggs

14/14 Gender specific toys are big business

You're kidding: shops often sort toys into 'boy' and 'girl' aisles

Alamy
Julie Huberman, the co-founder of campaign group Play Unlimited, said that many toy companies have not moved into 2014, where "women mow lawns and men push prams".
In response to the Let Toys Be Toys campaign in the UK, several large retailers have pledged to stop displaying products by gender and "girls" and "boys" pages on shopping websites appear to be becoming less common.
Reuse content