At the height of the crisis in 2015, many European nations felt overwhelmed. The sheer number of migrant arrivals – nearly 5,000 a day in southern Europe alone – shocked the continent. Some Europeans welcomed the refugees, arguing that they had a moral duty to aid people displaced by war. But fears also surfaced and a backlash grew, especially in such countries as Austria and Hungary. 
The European Union had no system in place to properly vet the newcomers – at a time when jihadists who fought in Syria with the Islamic State were seeking to re-enter Europe. The fact that the influx also included economic migrants passing themselves off as asylum seekers did not help. Facing an influx of more than 3,000 people a day, Hungary built a 109-mile barrier along its border with Croatia. Ultimately, Hungary, a major transit nation, would construct more new miles of fence than any other EU nation. The fences resulted in a huge drop in arrivals to Hungary, but they did not stop migration. Many migrants simply shifted routes and entered neighbouring nations. Soon, other countries began to build fences of their own.
Among the countries facing new pressure was Austria, which had prided itself on welcoming migrants. When fresh crowds of refugees headed from closed-off Hungary toward Austria and Slovenia, Austria's attitude began to change. As migrants passed through on their way north, Austria built its own fence and a control station in Spielfeld, on the border with Slovenia.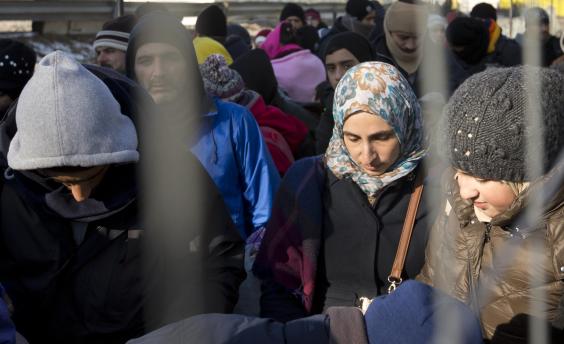 Reinhold Höflechner, Conservative mayor of the municipality that includes Spielfeld, said, "There is not enough space here in Europe. The welcome culture that was customary here at the beginning was an absolute mistake and now we have to handle the effects. All these people that came over the border were not checked and not registered. No one was asked who they are, what they want, where they want to go, what intentions they have, which is no condition for a constitutional state like Austria. When the military drives around the region with loudspeakers making announcements in Arabic and goes into villages, you have to understand that people get very concerned. The population more or less demanded the fence."
Leo Josefus, an official with the local police on the Austria-Slovenia border, recalls scenes of bedlam at the height of the human flows. "Maybe you still remember the scene of Spielfeld when thousands of people – 6,000 – stayed in a field at the same time ... We were under a lot of pressure at that time. The situation was this; we built a border fence. On 6 March, the last refugee crossed the border here. Then it stopped," Josefus said.
Austria's fence isn't much to look at; it runs just 3.8 miles in length. One purpose is to funnel migrants toward border controls. But it delivers a clear message: the doors to Austria are closed and migrants are no longer welcome. To some locals, though, especially farmers, the fences aren't an intimidating deterrent - frequent gaps allow people or animals to pass through. With migrant entries at a low, scenes at the fences these days are more pastoral than chaotic.
More than fences 
It took more than fences, though, before Europe finally slowed the migrant flow. Most of the fences were built in the final months of 2015, but it wasn't until February 2016 that the tide of asylum seekers began to ease. The new ingredient was diplomacy, as European countries began to band together instead of simply acting on their own.
Austria again emerged as a key player, as public opinion turned against the still-arriving refugees, swayed by nationalist politicians who portrayed the migrants, most of whom were Muslim, as a cultural invasion. In early February, with a presidential election looming, Austria sent its foreign minister, Sebastian Kurz, to visit six Balkan countries in six days to build a coalition to limit migration. Austria used its influence as a major investor in the Balkans, along with pledges to redouble its support for closer ties between those nations and the EU, to forge a deal aimed at stemming the flow of refugees. During a stop in Macedonia, the Austrian minister offered police, vehicles and other equipment to help secure its borders.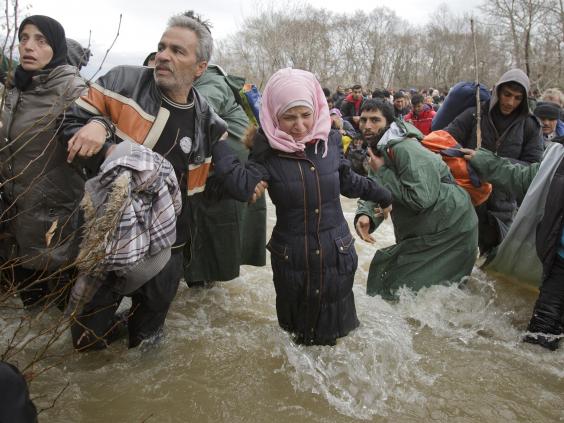 In two days, the daily arrivals to these countries dropped to a few dozen. In the following weeks, the diplomacy would expand to include a deal between the EU and Turkey that required Turkish authorities to step up policing along the Aegean coast, where most migrants were setting out for Europe. This coordinated effort largely worked – reducing the flood of migrants to a trickle and sending a deterrent message to desperate migrants across the Middle East and beyond.
But the picture is different for those who have been locked out. In Greece, the newly closed border with Macedonia left thousands stranded in miserable camps, stopped by barbed wire and armed guards. Frustration mounted, erupting in clashes such as one on 10 April between stranded migrants and the Macedonian military. As migrants rushed the border fence, the Macedonians responded with tear gas and rubber bullets, resulting in dozens of injuries, including to children.
Zin Mamo, a Syrian refugee in Idomeni camp, Greece, said "We thought about opposing by peaceful protest to open the borders. We did it three or four times, but it didn't work out. We also tried twice by force. We gained nothing – nothing but despair. I am 19 years old. I used to study. I finished high school and went to the college of sciences. I studied biology for the first year but couldn't continue. I sometimes had to go to Aleppo or Latakia because the situation was terrible with the war." She added, "Our family is divided. There are so many expenses. We've never lived like this before. Syria among the rubble is better than this situation."
Fears and frustrations
Some in Europe are now asking whether the new walls are enough. To prevent migrants from crossing the English Channel, Britain is funding construction of a wall in Calais, France. Austria is preparing to erect more barriers if migrant numbers again begin to surge. From the Middle East to the Arctic Circle, barriers are up. Arrivals are down.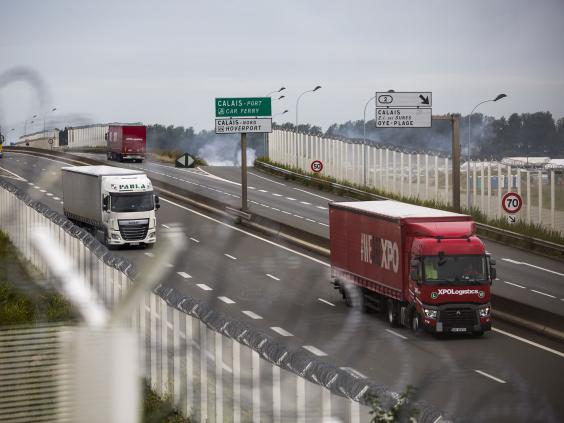 There is reason for uneasiness. The EU deal with Turkey to halt the flow across the Aegean Sea is in danger of falling apart. European nations are charging Ankara with human rights abuses following a failed July coup attempt. Turkey has threatened to scrap the deal unless the EU honours its pledge to grant Turkish citizens visa-free access to the bloc.
The heavy weight of terrorism also hangs over the discussions, after revelations that attackers in Paris and Brussels entered Europe disguised as migrants. A wave of sexual assaults in Germany last New Year's Eve has further inflamed anti-immigrant sentiment. And yet, a continent that prided itself as the global standard-bearer for human rights is also confronting a moral dilemma. A plan to resettle migrants stranded in Greece has broken down as European countries reneged on pledges to accept them, and Greek officials have been slow to process asylum claims. Although the EU offered to relocate 66,000 migrants, it has so far absorbed only 4,134. And those left behind appear willing to take fresh risks despite the new obstacles rising in their paths. Many will employ dangerous smugglers – precisely a pattern the Europeans say they were trying to break.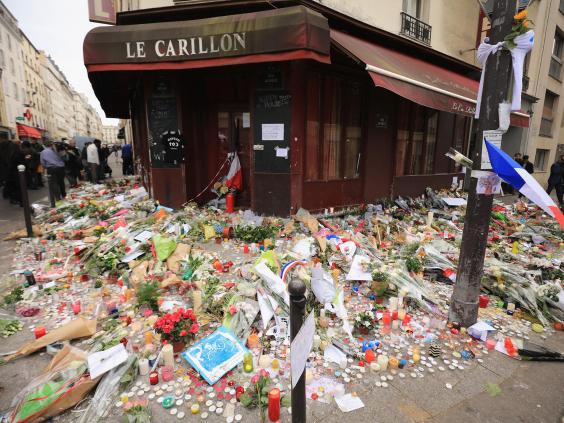 Charlotte Vestli, founder, Northern Lights Humanitarian Aid said, "Every day we have people who said goodbye, I'm leaving now and we are going to cross the border today, and they come back one or two days later telling that they had a not-so-very-pleasant meeting with the police in Macedonia. And we also know families that have crossed or tried to cross by smugglers that they have been picked up here by night. They get picked up here either by taxis or private cars and driven through the woods and then they have to wait for a while there and someone else comes to pick them up." She adds: "I think now they are thinking that this is their only chance. That they have to spend their last money to get smuggled over."
Like many others, Mamo decided to take the risk and leave. Mamo said, "Everyone says 'Hey, we found a smuggler' and stuff like that. ... To be honest, we thought about walking for 15 days through the mountains to reach Austria. We thought we would walk together on our own. We would bring together 30 people we know, and follow the GPS for 15 days without being caught. Even this thought crossed our minds. We actually gathered and wanted to do it, but they said that the mountains are dangerous, so we didn't go." She embodies the fears, frustrations and challenges that asylum seekers fleeing war and poverty are still facing. Her journey is a metaphor for what was accomplished, what remains undone, and the limbo that so many have been left in.
It took many tries and nearly two years before Mamo and four of her siblings finally made it all the way from Aleppo, Syria, to Vienna, in the heart of Europe. On their first five attempts, they were sent back and beaten by Turkish soldiers when they tried to cross the border from Syria. On their next try, they entered Turkey, but their travail was only beginning. They were exploited and conned in Turkey, which oppresses Kurds like them. They lost their money to smugglers, and they had to work for 18 months before they saved enough to continue. From Turkey they tried to cross the Bulgarian border twice, but they were sent back.They split up to cross by sea to Greece. Two of the sisters made it to Austria before the borders closed, but Mamo, another sister and a brother found themselves among those stranded on the Greek-Macedonian border.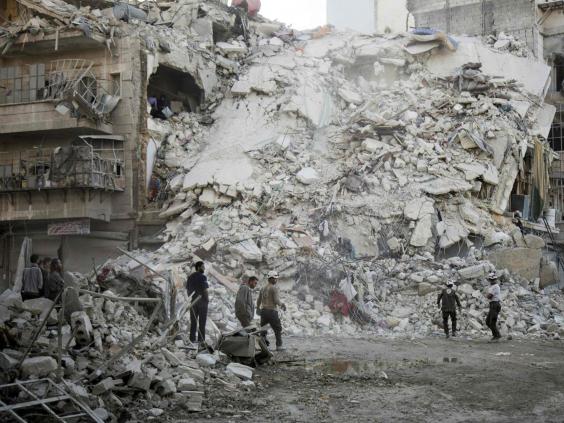 It took two more months before they were smuggled across the militarised fence and walked for 15 days through Macedonia and Serbia. They waited 40 more days to be registered at the Hungarian border, and then they were smuggled again to Austria. Today, Mamo and her siblings are together in Austria – but their parents are still in Syria, with no way to flee.
Turkey, too, has been building a concrete wall – this one on its southern border with Syria. This new barrier, along with so many others, has made it impossible for Mamo's parents and hundreds of thousands like them to escape relentless war. Europe, too, is raising more fences – with Norway building one to stop migrants coming via Russia, and Britain and France putting up a barrier in Calais. Their message is clear: Keep out.
This article is the second in a three-part series. You can read the first instalment, 'Dawn of Walls,' a look at barriers going up across Europe and the US, here.
© Washington Post
Reuse content