At least four people have died and five have been seriously injured after a passenger train derailed in northern Greece.
The train was heading from Athens to the second biggest city Thessaloniki in northern Greece when it derailed near the town of Adendro.
Its engine was propelled into a nearby house but the cause of the accident was not yet known, a police official said.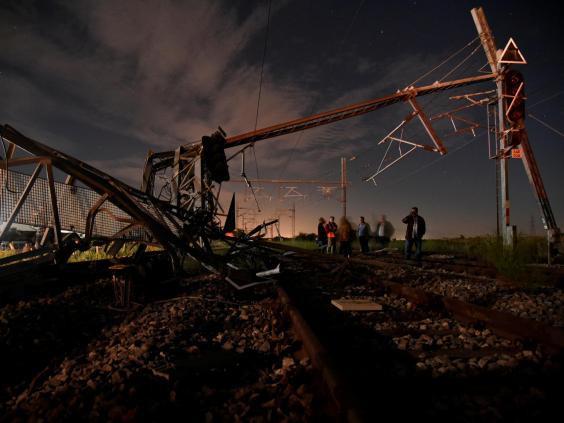 Witnesses said two people were seen jumping off the balcony of the house. Railway company Trainose said the driver was in a critical condition.
The Athens News Agency reported about 100 passengers were on board the train and some media said five carriages had derailed.
Twelve fire brigade trucks were deployed to the area, the fire brigade said and a rescue operation was under way.
Adendro is around 23 miles from Thessaloniki.
Reuse content