A convicted murderer and rapist who won the right to end his life rather than endure 'unbearable suffering' in prison will be euthanised on 11 January.
Granted the right to die under Belgium's liberal euthanasia laws in September, Frank Van Den Bleeken claimed he could not face the rest of his life in jail and argued that he would never be able to overcome his violent sexual impulses.
People living in Belgium have been able to ask doctors to end their lives since 2002, provided that a panel of medical experts agree that their physical or mental suffering is 'unbearable' and 'irreversible'.
Den Bleeken, a 50-year-old man serving life for sexual assault and murder, told state broadcaster VRT that he was a "danger to society" in a documentary filmed in 2014.
"What am I supposed to do? What's the point in sitting here until the end of time and rotting away? I'd rather be euthanised."
Belgian justice minister Koen Geens told De Morgen newspaper: "Euthanasia will indeed be implemented. The time has come."
Van Den Bleeken's lawyer, Jos Vander Velpen, said his client would be transported to a hospital two days before his death "so he can say his farewells to his family in humanly dignified conditions".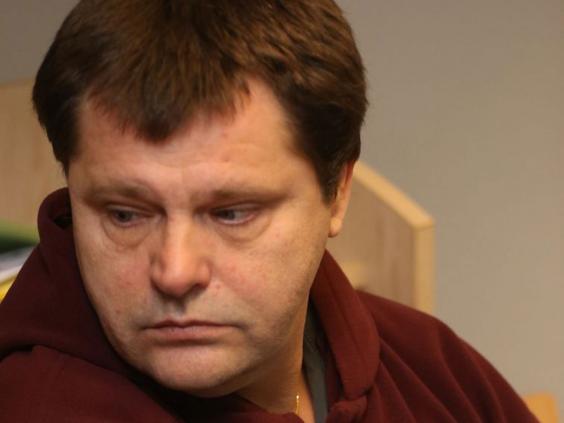 Van Den Bleeken has been imprisoned for 30 years and asked to end his life three years ago. In 1989 he was found guilty of raping and strangling 19-year-old Christiane Remacle as she journeyed home from a New Year's Eve party.
Deemed insane and not criminally responsible, he was released after seven years on a prison psychiatric ward. He then attacked three more victims, aged 11, 17 and 29 within weeks of his release.
He was then ordered to be detained indefinitely, and has seen "the outside" only once since, when he attended his mother's funeral.
Dr Stefaan Van Gool, from the University of Leuven, who has spoken out against the country's euthanasia laws in the past, was not convinced Van Den Bleeken met all the legal requirements because one avenue for treatment had not been explored.
"You have to question whether, after 30 years in prison, one can take this decision completely alone or whether there is influence from the surroundings," he told The Independent in September last year.
Capital punishment was outlawed in Belgium in 1996, with the last execution taking place in 1950. The board that assesses each euthanasia request said he had to seek psychological help first, but after he failed to find such treatment, his request was granted on Monday 15 September 2014.
Reuse content