Mickey Mouse, Darth Vader and the Berlin Bear have been united in struggle for the first time, as street performers dressed as characters have been banned from the Brandenburg Gate by authorities in the German capital.
The historic city, severely damaged in WWII and bordering the East of Germany in the soviet era, attracts millions of tourists each year. In turn, handfuls of costumed performers occupy these visitors.
But Berliners are less than thrilled by the entertainers, who accuse them of "Disneyfying" Parisier Platz - the square where the former city gate and neoclassical triumphal arch is situated, the Telegraph  has reported.
Despite the artists arguing that they are entitled to perform at the monument as artists, the city's lawmakers ruled that dressing as a TV or film character is not an artistic performance.
A new law has also banned people made-up like statues and fake soldiers dressed in soviet-era uniforms, who charge tourists for East German passport stamps according to the newspaper, from vying for the attention of tourists.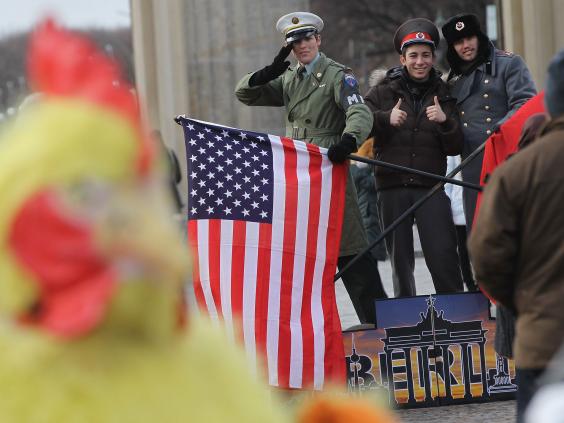 The law has accommodated street musicians and people who paint portraits for tourists, as artists allowed to continue working in the square. 
Reuse content