A fire has broken out at Berlin's Europa-Centre sending thick plumes of smoke across the German capital. 
Fire services were alerted to the blaze at around 2pm on Tuesday and 64 men and six fire engines are at the scene, according to Der Tagesspiegel. 
Pictures posted to social media show a large, grey column of smoke rising from the shopping centre's 103m-high tower on the city's Breitscheidplatz.
Fire fighters equipped with respiratory masks are attempting to ascertain the cause of the blaze, Berliner Zeitung reports. 
A spokesman for the fire department said the fire appeared to have engulfed the roof of the building in the Charlottenburg district. 
A spokesman at the scene told Der Tagesspiegel that the blaze was probably triggered by "technical work" on the roof of the building. 
Foam is being used to extinguish flames on the roof terrace.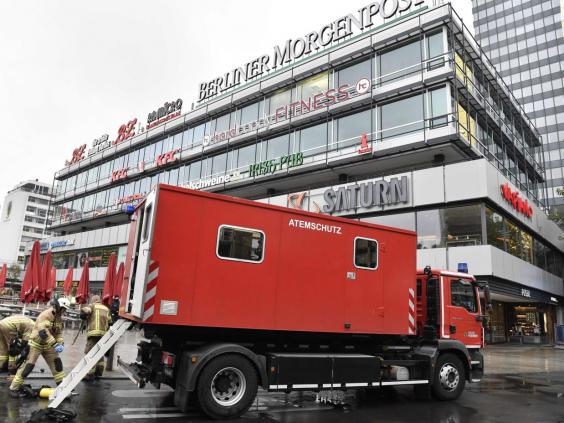 It remains unclear whether anyone has been injured in the incident and police have set up a cordon around the complex. 
Built in the 1960s after the Berlin Wall was erected, the Europa-Centre has become known as one of the city's landmark buildings. 
It is recognisable by a rotating Mercedes-Benz star and is part of the city's high-end shopping district, popular with tourists. 
Additional reporting by Reuters
More follows... 
Reuse content