The French weather service has lifted a snow alert in the French Alps as traffic disruption clears and road conditions return to normal.
Treacherous conditions led to 15,000 cars being stranded on the motorway overnight on Saturday, with travellers forced to spend the night in emergency shelters.
Traffic gradually cleared and returned to normal throughout Sunday, French authorities said.
National weather forecaster Météo France yesterday lifted its orange alert warning on the last four of the country's departments affected by the heavy snow.
At its peak during the disruption the orange alert covered 12 departments in the east of the country.
The most heavily affected was Savoie, where people were trapped in chalets, cars, and airports.
Schools gymnasia and exhibitions centres were turned into makeshift relief centres by authorities, with reports in local media of stranded motorists "storming" some buildings before authorities officially opened them to the public.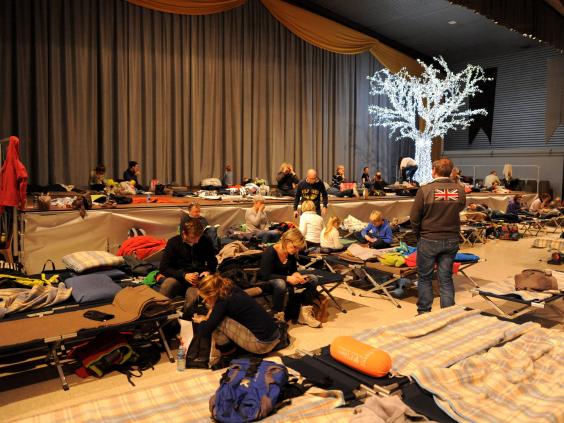 Roads to popular ski resorts, including Val d'Isere and the Three Valleys, were clogged with traffic, as drivers stop to put snow chains on their vehicles.
One man was killed after his car left the main road near Chambéry and dropped 200m in the Belledonne mountains.
At Chambéry airport more than 2,000, mainly British, tourists have been unable to fly to their destinations.
There were also major disruptions at Lyon airport. Package ski holiday company Crystal said it had arranged emergency flights to help bring some holidaymakers home.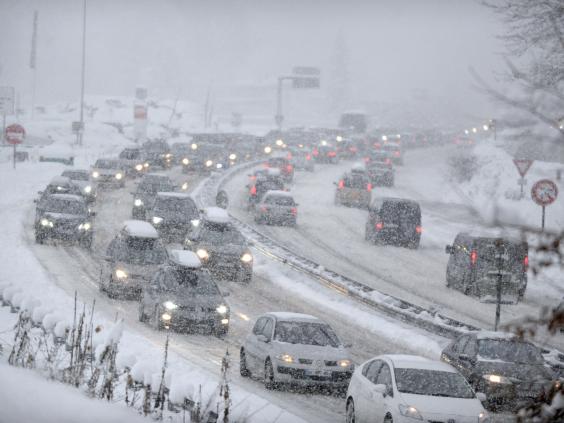 France's interior minister, Bernard Cazeneuve, had urged drivers to exercise the "utmost caution" and to delay their travel if possible.
Mr Cazeneuve urged French drivers to make sure they were properly equipped for winter weather but stopped short of saying he would make winter driving equipment mandatory in the future.
Police had been turning back cars that were not equipped for the hazardous conditions in Savoie over the weekend.
Reuse content